---
3TS Capital Partners Leads €9M Investment in HomeCare.com
---
3TS recently led a €9M investment round in 
HomeCare.com
, the leading marketplace platform enabling consumers and health care providers to find and hire caregivers. The new round will help the Company accelerate its growth, broaden the management team, prepare for scale, add new channel partners and expand geographically. The investment was led by 3TS Partner Sever Totia, who joins Homecare.com board. With more than 80,000 providers on its network, Homecare.com enables families and health care providers to interview, hire and manage fully credentialed, insured and bonded caregivers. Caregivers use Company's mobile technology to receive and accept referrals, time tracking, visit verification, and electronic payments. Homecare.com is based in McLean, VA, USA with its technology development center in Romania.
---
H88 Moves Ahead with New Acquisitions and Finalizes IPO in Poland
---
H88 continues its consolidation strategy in the Polish hosting and domain market. H88 added two new companies to its portfolio in recent months. Following the acquisition in December 2017, the Company added another company to its portfolio in February 2018 to enhance its product offering and strengthen customer engagement processes. H88 is a leading hosting company operating in the Polish market and along with two other technology companies Vercom and Oxylion, which comprise a dynamically growing technology holding company under the R22 brand. In December 2017, R22 Group, placed a successful IPO on the Warsaw Stock Exchange with the market capitalization of EUR 58m and raised EUR 14m of new capital to continue bolster its acquisition strategy.
---
PORTFOLIO SPOTLIGHT: PERFECT GYM 
---
Perfect Gym, is the leading technology platform for the fitness clubs, sports facilities and gyms. Local, regional and global fitness business owners use Gym Solution's gym management system to run, automate and grow their businesses. The Company offers a comprehensive suite of product modules for next-generation management of fitness clubs, sports facilities and gyms. The platform's breadth of functionality optimizes costs and increases profits significantly. Clients receive advanced reports with up-to-date club key performance indicators, monitoring of members activity, a complete CRM database, credit card and other payments solutions, as well as the ability to generate invoices and work schedules for trainers and specialty staff. Perfect Gym's clients include well-known brands such as McFit, Gold's Gym, World Class, Anytime Fitness, Fitness First, Fitness World and Fitness 24 Seven. Currently the Company has more than 500 Customers in 37 markets on 4 continents.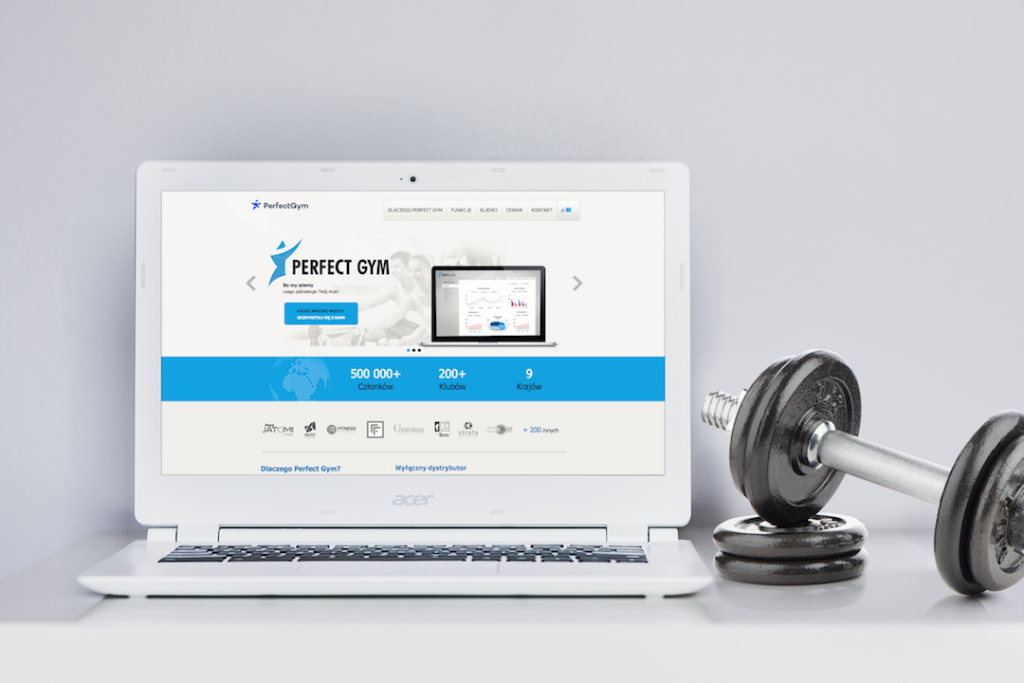 ---
 3TS Partner Sever Totia Joins Draper Venture Network Board 
---
Our partner 
Sever Totia
 was elected to Draper Venture Network's Board of Directors. 
The Draper Venture Network (DVN)
 is a self-governed organization of independent venture funds that cooperate on investment diligence, marketing intelligence, corporate relationships, and co-investments. The network currently has 20 member funds across the globe with a combined $1.6 billion in assets under management. DVN provides its members a platform to collaborate on investments, share business intelligence, syndicate deals and enriches member funds' abilities to add value to their respective portfolio companies. 3TS Capital Partners has been an integral member of the network since 2015.
---
 Pitchbook's European Venture Report 

---
According to Pitchbook's recently published European Venture Report, 2017 was a record year for Europe's venture ecosystem, with €16.9 billion in capital invested—the highest number PitchBook has recorded. Deal count, however, trended downward for the third consecutive year. The final number of closed deals came in at just 3,306, a 24% decrease from 2016 and the lowest number of financings since 2012. Contrary to earlier indications, 2017 proved to be a rebound year for VC-backed IPOs, raising over €3 billion across 53 offerings. Assisted by larger offerings from Delivery Hero and Rovio, 2017 was the strongest showing since 2014, which retains decade-highs values for both IPO value and count. The full report and supporting excel file can be downloaded 
here.
---
 0100 VC Conference in Vienna

---
Over 300 investment professionals including top-tier GPs and LPs, family offices, and business angels from around the world, attended the 0100 VC Conference in Vienna last week. The conference brought together Western and Eastern European venture capital and private equity ecosystems. The conference program included panel discussions on fundraising trends, value creation and breakout sessions focusing on specific verticals such as responsible investment and emerging markets. Pekka Maki, Managing Partner at 3TS, spoke on "Private Equity in CEE and DACH" panel and shared his views about the investment climate in the region.