Dear friends,
With what seems like a second wave of the Corona pandemic in many regions, most of us are getting used to the "new normal" by now. Work from home and getting things done in a digital manner without in person meetings are almost routine. What tools are you using in your daily work to ensure that business runs smoothly? Write me on jhenniova@3tscapital.com.
Enjoy the newsletter and stay healthy,
Jasmina Henniova, Communications & Investment Manager and the 3TS team
---
---
Artturi is a Partner at Nexit Ventures and outlines his key learnings about the current investment landscape and how it is being shaped by (not only) the pandemic. He also shares where Nexit sees opportunities going forward.
---
3TS and 0100 Conferences Podcast – Episode 8 with Dale Huxford
---
We talked to Dale Huxford, Of Counsel for the law firm Squire Patton Boggs, about the current funding environment, what to pay attention to when choosing a good lawyer and how he ended up in Mexico during the pandemic.
---
Who Is The Best MarTech Company CEO 2020?
Who else than Piano's Trevor Kaufman. A proven veteran with over 20 years of experience running software and digital marketing companies, Trevor has transformed Piano into a global brand with over 300 customers across 6 continents and we are excited about this recognition by MarTech Breakthrough Awards.
Tresorit's New Podcast – "Under CTRL"
"Under CTRL" is Tresorit's own produced podcast, sharing biweekly insights on digital privacy, data security and secure cloud collaboration. The host Paul Barlett leads conversations with experts on their sectors' challenges and best practices within the cyber security field.
SALESmanago Named High Performer in G2Crowd Report
SALESmanago has been named High Performer in the Enterprise segment in the Marketing Automation category in the latest G2Crowd Report. They have also received special appraisal for Easiest Set-Up, Easiest Admin and Easiest To Do Business With.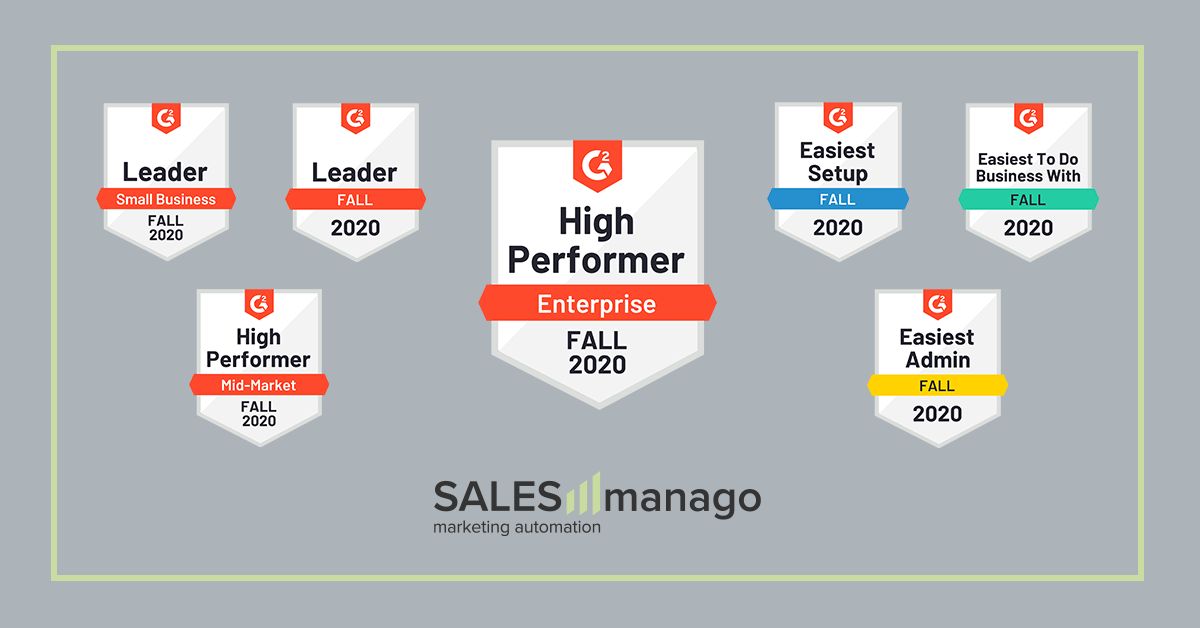 "Rising Stars" In Our Portfolio According to McKinsey
Both Tresorit and Elefant.ro have been named Rising Stars the "Digital Challengers in the Next Normal" report by McKinsey based on Dealroom data. Our former portfolio company LogMeIn has been included as one of the five large exits in the region.
---
GOOD READS & GREAT IDEAS
---
What Order Should You Hire Your Management Team In?
In his article for SaaStr, Jason Lemkin outlines in which order companies should hire their management team. It's a provocative issue you can agree or disagree with, but exec team building sequencing (and quality) is key to get right in order to scale any business successfully. At 3TS we help with building the management teams for the next stage of growth.
This Serial Founder's Guide to Bear Markets, Competition and Product-Market Fit
No one knows how long the pandemic will last, nor its long term effects. This founder's clear long term vision, speed, adaptability and resilience propelled him through to build three winners, during two recessions.
Private Equity In The Age Of Covid-19
Has Covid slowed down investing dramatically? Apparently not. After a brief deceleration, it's good to see the pace of investing from VC to PE has picked back up. Get ready for Zoom-based first meetings, diligence and closings.
---
MEET THE 3TS TEAM
---
Jozsef Kövér, Partner and CLO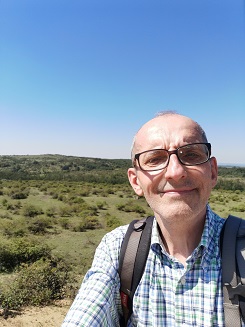 Jozsef has over 20 years of experience in equity investments and investments banking. He joined 3TS in 2007 after having been an angel investor and legal / business advisor for early stage businesses. Earlier in the 90's, he was Managing Director of the Hungarian affiliate of Advent International and also worked as an investment banker at Creditanstalt Securities. At 3TS he is the Chief Legal Officer and also works on growth investments. He currently serves on the board of Tresorit, our end-to-end encrypted cloud collaboration portfolio company.
Jozsef has a degree in law from the Szeged University, Hungary and a degree in Business Administration from the Swinburne University of Technology in Melbourne, Australia.
Living in Budapest, he also often works out of the 3TS Vienna office. He loves nature and his favorite pastime is hiking.
Jozsef's Favorite Quote: "Well done is better than well said." – the quote is attributed to Benjamin Franklin
Last Book Read: Noah by Sebastian Fitzek. The book is an ecothriller about a pandemic caused by a new virus. It was first published in 2013 and is an interesting read in today's COVID shaped world.