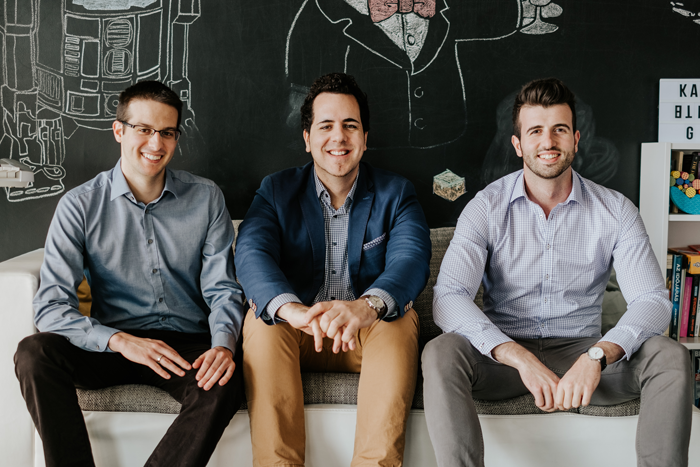 Zurich, Switzerland – Budapest, Hungary , September 4, 2018
Tresorit, the Cloud Encryption and Collaboration company, which provides end-to-end encrypted file sync & sharing for businesses, announced today that it has closed an €11.5M Series B financing from a consortium led by 3TS Capital Partners, a leading European growth capital investor. 3TS has a long track record of investing in global software businesses originating from Europe, including Piano Inc., SALESmanago, 123FormBuilder, LogMeIn (NASDAQ: LOGM), SolveDirect (acquired by Cisco) and Avangate (acquired by Francisco Partners). PortfoLion, a Central European venture capital and private equity fund management firm with flagship investments such as Codecool and Starschema contributed substantially to the funding. Several prominent existing investors, such as Andreas Kemi, early investor in LogMeIn and Co-founder of Scala Business Solutions and Márton Anka, Founder of LogMeIn, also participated in the round. Part of the funding was used for acquisition of existing shares.
Tresorit, a Global Challenger in the rapidly expanding enterprise file sync & sharing market, provides zero-knowledge encryption technology and unique encryption key management and guarantees on-premise equivalent security for businesses while offering consumer-grade simplicity. Tresorit already serves more than 17.000 customers and has grown its recurring revenue base on average by 3x every year in the last three years. The company now aims to further accelerate its growth by building on the rising demand for secure cloud solutions that protect against data breaches, and will use the new round to broaden its management team, to scale up marketing and sales teams and to work together with new channel partners to further expand its global reach.
"We are at an inflection point with our business as awareness regarding data protection and cybersecurity threats is getting stronger and demand is set to grow exponentially for our service in and outside of Europe. There is a large market potential in channeling traditional IT expenditure into the cloud. A recent Deloitte survey indicates that traditional IT expenditure still accounts for two-thirds of all IT spending, while only one-third goes towards IT-as-a-service. Many enterprises are holding back from migrating to the cloud due to security and privacy concerns. With security guaranteed by end-to-end encryption, more businesses can and will choose Tresorit's cloud solution" said Istvan Lam, Founder and CEO of Tresorit. "We are confident that this funding round and scaling insights from our new capital partners will help us build a global brand and cement our position as the leading cloud encryption company. As part of our mission to enable all organizations to work safely in the cloud, we have recently launched the Beta version of Tresorit Send, a standalone file sharing product which offers a secure and encrypted alternative to unreliable file transfer sites and email attachments."
3TS Partner Jozsef Köver who led the investment and joins the company's board of directors added that "Tresorit's service is critically important for customers in light of the growing number of data breaches reported on a daily basis. The management team has a clear vision on how the company will further expand its reach, especially among enterprise and SMB clients. The company has already established itself as a leader in its market and is experiencing strong, consistent growth. We look forward to support the management on their journey to further expansion and global scale."
About Tresorit
Tresorit is a Swiss-Hungarian cloud encryption company providing secure yet user-friendly file sync & sharing service for businesses and individuals alike. Tresorit's built-in, zero knowledge end-to-end encryption protects user files from data breaches and any form of unauthorized access and enables organizations to work and collaborate safely in the cloud. Founded in 2011 by Istvan Lam, Szilveszter Szebeni, and Gyorgy Szilagyi, Tresorit is now used by more than 17.000 customers globally, including leading enterprises both in Europe and North America.
Learn more at www.tresorit.com