Dear friends,
we are beyond excited to share some major EXIT NEWS with you in this newsletter issue: It has just been publicly announced that Catalyst Romania has sold its stake in mobile games developer Green Horse Games to Tencent and generated spectacular returns. You can find more information and a link to the press release below, along with other portfolio news and good reads.
Enjoy the newsletter,
Jasmina Henniova, Communications & Investment Manager and the 3TS team
3TS PORTFOLIO NEWS
Catalyst Romania Exits Green Horse Games to Tencent
Tencent's subsidiary Miniclip, a world leader of market-defining mobile titles, has acquired a majority stake in the mobile game studio Green Horse Games and through this our Catalyst fund has fully exited this investment. The founders also sold part of their stake but will continue leading the company as Miniclip subsidiary. "We are delighted to have this opportunity to work more closely with George Lemnaru, his Co-Founder Alexandru Stroe and the great team at Green Horse Games," said Jurgen Post, CEO of Miniclip. "We have admired their work from afar for a long time and are very excited about the opportunities that this new partnership provides."

For 3TS and Catalyst Romania this is a real milestone exit. The money multiple of invested capital is the highest ever across all our funds and this exit alone returns well above 50% of the whole Catalyst Romania Fund I to the LP investors. In six short years the founders of Green Horse Games with support from our team have been able to grow the revenues 12-fold. In 2020 the growth was more than 400% and the company achieved very high profitability too, which explains why the unsolicited acquirers became really interested. Now we would very much like to congratulate and thank George, Alex and the whole Green Horse Games team! Big thanks go also to our investment lead Marius Ghenea and everyone else who have contributed to this major success story over the years.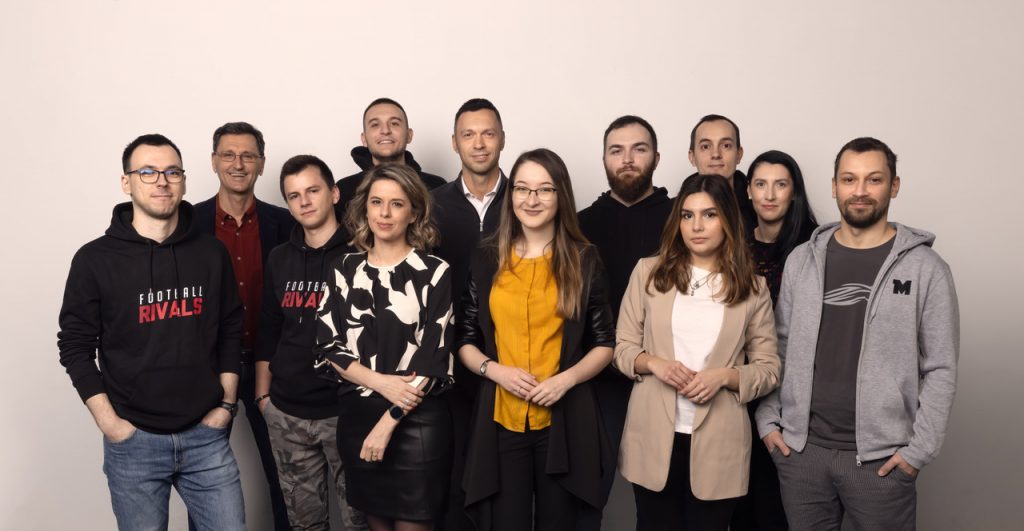 NEXD CEO Erik Tammenurm Interviewed for the Advertising Report
Originally the company's CTO, Erik took over as CEO of NEXD in 2019. In this interview he talks about what inspired him to get into advertising in the first place, what he thinks be the major marketing challenges in the post-Covid era and much more.
Rankomat's Success Story Part of the Private Equity in CEE Report by Invest Europe
The report offers an in-depth study of private equity's role in innovation and economic development across the region through detailed case studies of companies backed by private equity investors during 2015-2019. It also features the success story of 3TS' former portfolio company Rankomat which we very successfully exited at 5.9x multiple of invested capital.
Nilufer Durak, COO of Solvoyo, Named in Top 100 Female Founders by Fast Company
Nilufer has been recognized in the Top 100 list as one of the best female founders. The Female Founders 100 list is the first published research in this field in Turkey. "My position at Solvoyo has heightened my awareness of the need to advocate for women leadership in the technology and entrepreneurship field," says Nilufer.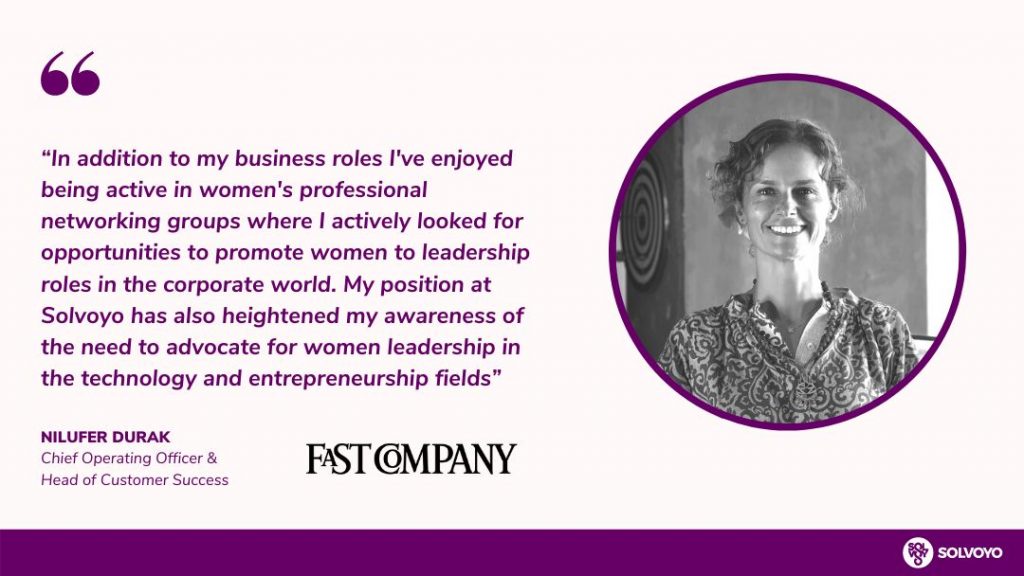 GOOD READS & GREAT IDEAS
The State of European Tech 2020 Report by Atomico
This annual "macro snapshot" of the European ecosystem states, that the tech industry was one of the very few net beneficiaries of the digitalization shift brought by the pandemic in 2020. Total technology investments in Europe is projected to exceed a record $41B in 2020. However, for most technology companies the greatest challenge last year was the health and wellbeing of their own employees.
What Things in SaaS are Only Obvious at Scale
Jason Lemkin points out a few things he says only become obvious at about $8-10m ARR. He is talking about churn and how to root it out on time, importance of hiring executives, competition and its effect on burn rate and more.
Obviously Awesome: How to Nail Product Positioning so Customers Get It, Buy It, Love It: Dunford, April
Too many companies do not get a really captivating product positioning right. Why? Because the recipe for how to clearly link 'the tech' to 'the value' is elusive, and much more challenging to design than you think. April Dunford, the queen of positioning, uses real world examples to spotlight the Five Components of Effective Positioning. She's also available for advisory engagements.
MEET THE TEAM
Monica Potlog, Office Manager at Catalyst Romania
Monica joined the Catalyst Romania team in November 2020 and is based in our Bucharest office. She is responsible for managing the daily life across the Catalyst ecosystem, ranging from organizing events, communication with companies to office activity planning.

After graduating from the Bucharest Academy of Economical Studies with a degree in International Economic Relations, she worked for 8 years in the fashion industry as public relations and sales representative for a couple of local designers. During this period, she primarily engaged with clients, managed communications with suppliers, generated financial reports and handled marketing budgets. Throughout these experiences she has managed to develop a versatile skill set including interpersonal dexterity, conflict management and operational planning.

Monica loves spending quality time with her friends and family as well as playing with her 12 years old dog. She is always chasing sunny destinations, live music and good food.

Last Book Read: 21 lessons for 21st century by Yuval Noah Harari
Monica's Favorite Quote: "Practice isn't the thing you do when you're good. It's the thing you do that makes you good." -Malcolm Gladwell