Dear friends,
The first quarter of the year has been a quarter of good news for 3TS and Catalyst Romania. We have started the year with a newly launched fund and accelerated discussions with many interesting companies in the region. We have exited two portfolio companies, Green Horse Games (read a short interview with the founder below!) and InternetCorp. Our portfolio company Piano closed a fundraising round and acquired AT Internet, thus marking an industry milestone.
We are finishing this quarter very motivated and set to continue the year in this tone!
Enjoy the newsletter,
Jasmina Henniova, Communications & Investment Manager and the 3TS team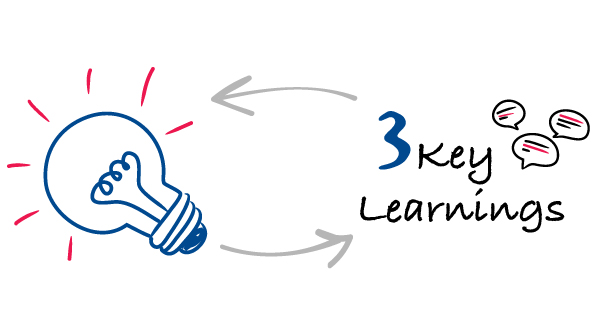 3 Key Learnings About Investor Relations in Private Equity by Andreas Huber, Partner and COO @ 3TS Capital Partners
Andreas Huber is Partner and COO at 3TS and is among others responsible for investor relations. In his key learnings he is also drawing from his own experience having been a limited partner for more than 10 years and thus understanding both sides of the table. Read his blog post under the link above.
3TS and 0100 Conferences Podcast – Exiting with Michelle Seiler Tucker
Michelle Seiler Tucker is one of only three women in the U.S. who holds a M&AMI (Mergers & Acquisitions Master Intermediary) title and as a 20-year veteran in the M&A industry, she has a wealth of experience regarding buying, selling, fixing, and growing businesses.
3TS PORTFOLIO NEWS
Piano Acquires AT Internet and Forms Industry-First Customer Experience Platform Powered by Contextual Analytics
Piano, the global subscription commerce and customer experience platform, welcomes AT Internet on board, a European leader in digital analytics and contextual data. This is the first time a world-class digital analytics solution has been combined with journey orchestration and personalized commerce in order to transform data into customer experiences and we are proud to witness this industry milestone.
Tresorit Named 5th Fastest Growing European Cyber Security Company on FT 1000
The report offers an in-depth study of private equity's role in innovation and economic development across the region through detailed case studies of companies backed by private equity investors during 2015-2019. It also features the success story of 3TS' former portfolio company Rankomat which we very successfully exited at 5.9x multiple of invested capital.
3TS Exits InternetCorp to Primavera Digital Group
3TS portfolio company InternetCorp, one of the most important publishers in Romania and also one of the largest media sales houses in the country, was sold to Primavera Digital Group (PDG), a pan-European digital media and marketing services company. Raluca Mateiu, who has been InternetCorp's CEO since 2014, and her talented team are remaining on board to take the company to the next stage of growth together with the new owners.
 
"3TS is very proud of InternetCorp's growth over the past years and would like to thank all of the team members, clients, partners and everyone else who have contributed to this success. This marks our second exit in Romania in 2021 after the very recent sale of Green Horse Games to Tencent. We will continue to be active investors in Romania, as there is so much opportunity, talent and innovation here", commented Pekka Mäki, Managing Partner of 3TS Capital Partners.
GOOD READS & GREAT IDEAS
he "$20M to $500M" Question: Adding Top Down Sales – by a16z
"A bottom up go-to-market strategy is not enough to unlock the full potential of a market because enterprise-wide adoption often hits a wall without the approval of centralized, cross-functional decision-makers like executive leadership or procurement." Read about why top down sales is one of the most important inflection points in many enterprise companies and how and when to introduce it in the article by Sarah Wang and David George.
Big Companies Don't Churn. They Quit You. – by SaaStr
"The problem with the term "Churn" with big customers is that it makes the whole concept sound blameless and unavoidable. This isn't what happens in the enterprise. Big companies take months, and often years, to make business process changes and their churn is almost entirely avoidable." Read more about this in the article by Jason Lemkin.
How to Make Smart Decisions When the Data Just Isn't There – by Inc.
"Business has fallen in love with data-driven decision making, but when there's no data, you still need to decide. As an entrepreneur, I can assure you that you will rarely have all of the data you need to make any decision bulletproof." How? Read the article by Thomas Koulopoulos.
MEET THE PORTFOLIO
George Lemnaru, Founder and CEO Green Horse Games
Green Horse Games is a recently-former Catalyst Romania portfolio company which was acquired by Tencent's subsidiary Miniclip in February 2021.
1. What brought you to the idea of founding Green Horse Games and how did it evolve since?
Our objective was to build something special for players, for our employees and investors as well as the overall Romanian gaming industry. I believe we managed to reach the goals we set for various stakeholders, but of course there is always room to do even better. The experience over the years was like a roller-coaster ride. In the beginning it was a challenge to build the first successful game, and once this was done to build the next success again. We constantly avoided to grow the team size too much and we focused on the quality of the team instead.

2. Why did you decide to bring Catalyst Romania on board as an investor and how did you experience the collaboration over the years? 
Catalyst Romania offered us trust at a time when very few potential investors were taking us seriously – a Romanian gaming startup that wanted to build its own IP was a pretty exotic thing in the local startup scene back then. Many investors didn't understand what we were doing. Once on board, the investment team supported us with any challenges we had, and their experience proved very important including during the exit process.

3. How did you experience the exit process and what surprised you?
I found the exit process more complex than I expected. This was because we had to set up not only the terms of the exit for our investors, but also the terms of further collaboration between the existing management team and the new owners. Both me and my co-founder Alex Stroe still retain half of our shares in Green Horse Games and are committed to grow the company further. With Miniclip (Tencent's subsidiary), we share a similar vision of the future of Green Horse Games and that is very helpful in the process.
JOIN US AT THESE EVENTS
PODIM – May 17.-19., Slovenia
TechChill – May 18.-21., Latvia (Piotr Sliwa – jury)
Latitude59 – May 27.-28., Estonia