SEPTEMBER 2023
Dear Friends,
We hope everyone had a chance to take some time off this summer to recharge and came back ready for a strong rest of 2023. After a few quarters of uncertainty and trepidation, we are hearing across portfolio companies that corporate customer budgets seem to be opening up again, and demand is increasing, even if slowly. This sets up for an improving selling environment for the rest of this year. But on the other hand, fears of recession and budget pull-backs still linger for 2024. In any scenario however, companies at the scaling stage, must have the breakthrough technologies and powerful ROI to be vital, indispensable and sell-through all types of demand environments. Good luck for the rest of this year and into the next!
All the best,
The 3TS Team
3TS KEY LEARNINGS 

3 Key Learnings – Exit Valuations: Where Are We and What Can We Expect
While we don't have a crystal ball, understanding valuation cycles and the long-term trends, is half the battle. Below we summarize in a few charts the parameters of how we think about exit valuation expectations.

1. The exit valuation picture over the past 24+ months isn't pretty, but seems to have bottomed. The decline was to be expected, since run-away markets always revert to the long term mean at some point. Now, if you look closely at the chart below, it seems like public software company multiples turned the corner in 1H 2023 to re-stabilize at a new normal. This is the best news we can expect. Whether we like it or not, public comps indirectly drive valuation in the private investment and M&A markets. Stability gives time for a new valuation regime to develop and for companies to adjust to. Look closely at the long term 18 year and 6 year median trend – this 6-8x level is the best indicator of exit valuation ranges going froward.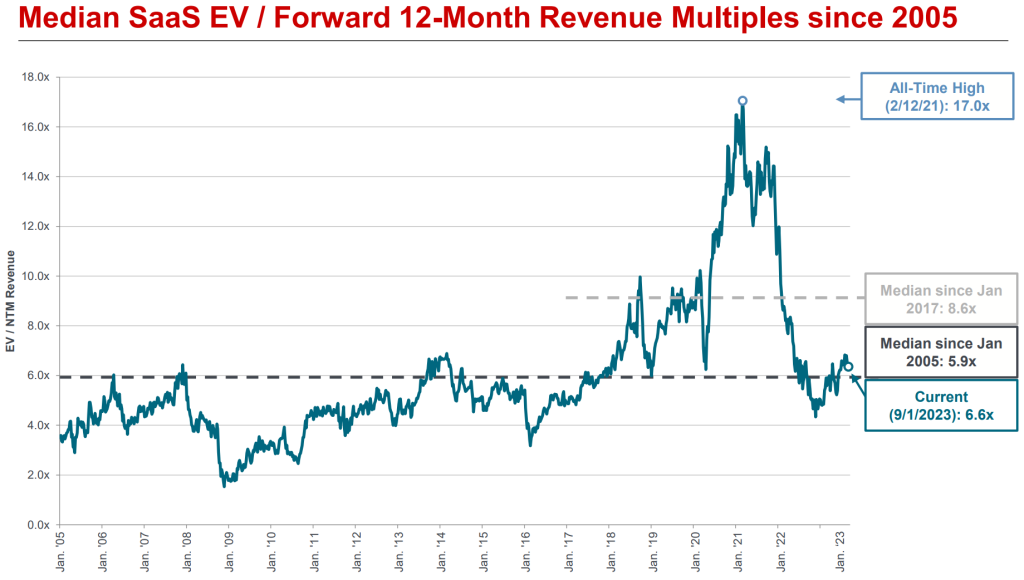 2. At the same time though, speed of revenue growth really, really does matter, as you see in the tables below. While the overall revenue multiple range above may seem reasonable, the difference for companies that grow <10% and those that grow >30% is a multiple that is a staggering 2.7-times larger.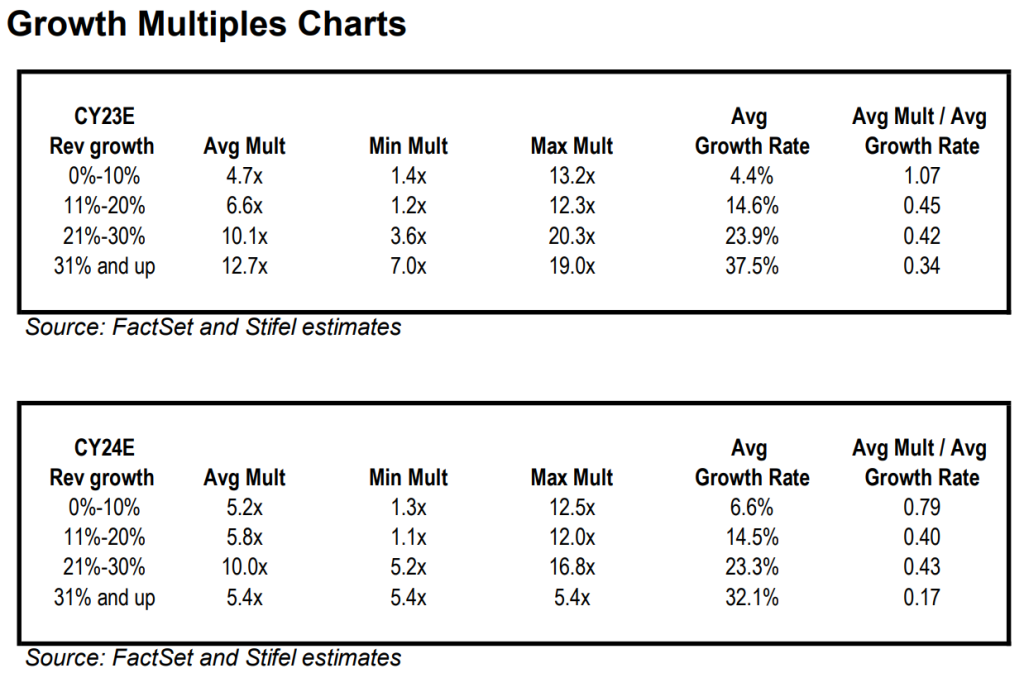 Important caveat. Capital efficiency, pathway to profitability, long runway or being cash flow positive are pre-requisites for these valuation levels. To reach and hold the revenue multiples above, public company profitability (aka. capital efficiency) has increased 6x (2% to 12% on average) in the last 18 months.
3. So then, what is the level of revenue growth companies are reaching out there? As mentioned earlier, it looks like growth stabilized over the past three quarters, after a steady decline since H1 2021. Surveys show that the best, top quartile of companies can grow 60-70% annually and median companies are growing 25-30% annually.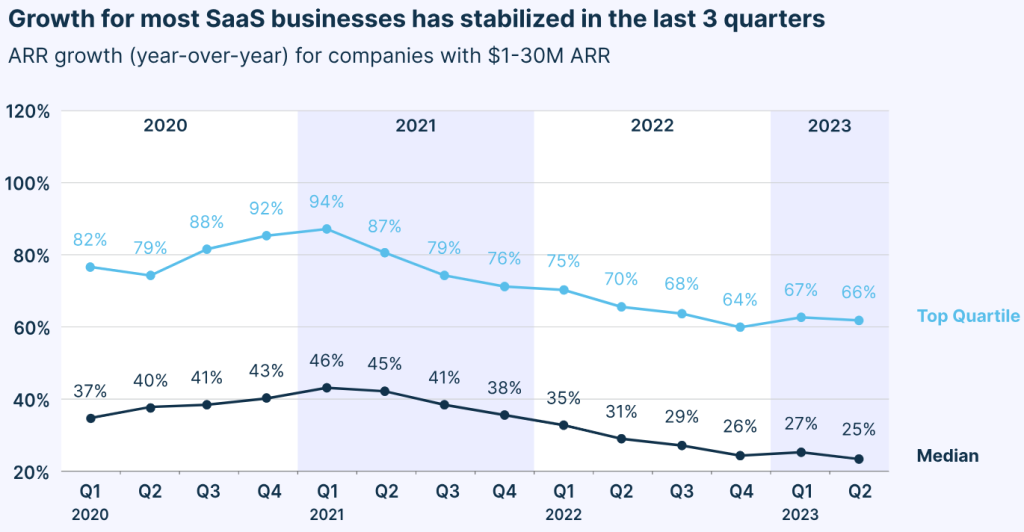 Thinking forward toward to 2024, continue to plan for solid growth, balanced with capital efficiency, longer runway and stay optimistic out there! Build a fundamentally strong business, and the exit markets will reward it.
3TS PORTFOLIO & NETWORK NEWS
ShiftMed (aka HomeCare) Reaches #622 in Inc 5000, to be in the Top 15% Fastest Growing Companies
We are excited to see our portfolio company ShiftMed (aka HomeCare) reach Nr. 622 in Inc 5000 list. Being part of the top 15% fastest growing companies is impressive. Congratulations to the entire management team. We are grateful to be part of their journey and help along the way.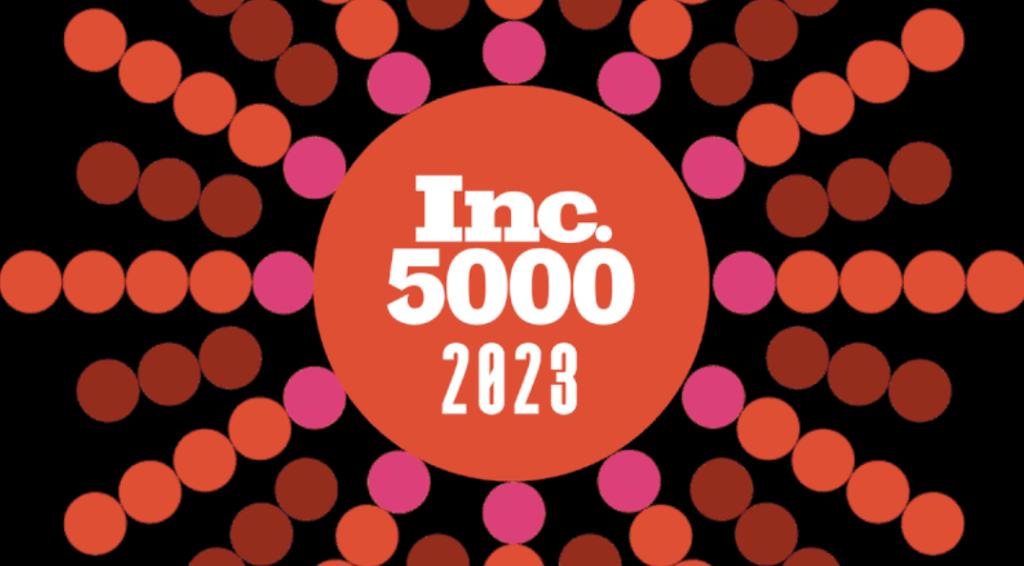 ITCET and Tosibox Enhance Cyber Security for Municipality's Critical Infrastructure
It's remarkable to see how our portfolio company Tosibox solutions are integrated in critical infrastructure upgrades happening across the US, Europe and APAC. Using the Company's solutions protects water, wastewater, and electrical systems, while providing end-to-end visibility, monitoring and control capabilities for the first time.
Boksi, the Influencer Marketing Platform, Acquires Monochorme and also Strengthens Presence in the DACH Markets
With this acquisition our portfolio company Boksi adds local knowledge, key customers and a trusted network in a key growth market for the Company. Consumer facing clients and agencies leverage Boksi's best in class influencer marketplace to drive up results from their social media marketing campaigns.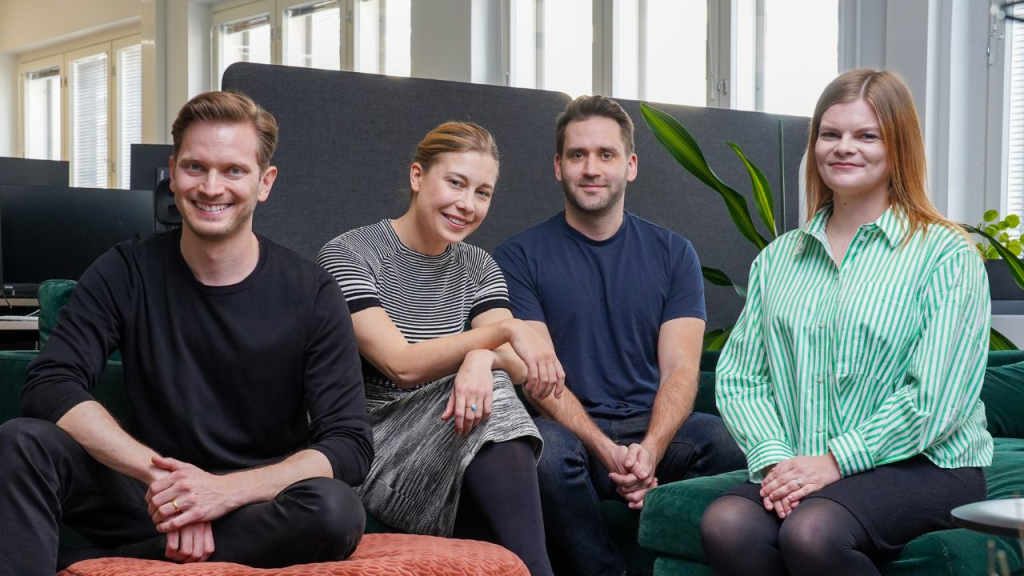 SeedBlink Introduces Nimity to Grow Equity Ownership in Europe
As a pan-European equity crowd funding platform, Catalyst portfolio company SeedBlink saw firsthand the challenges companies face with managing shareholder information, capitalization records, stock option programs, new equity issuances or secondary transactions. Their new Nimity product provides a new way for companies to navigate all stakeholder relationships.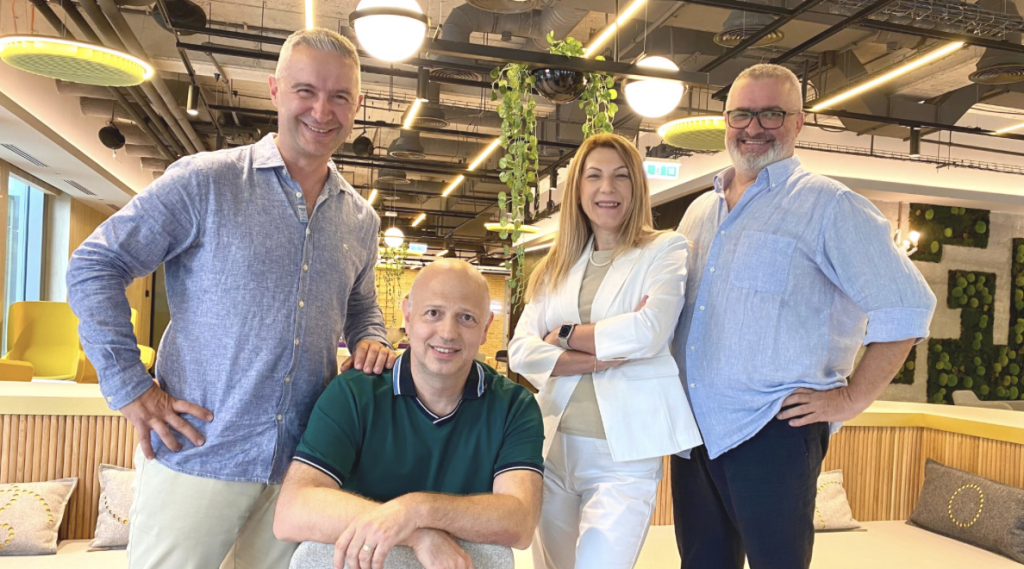 ESX, the Largest Network of Sports Centers in the Country, Attracts a €2 Million Investment from Catalyst Romania Fund II for Further Development in Romania and Scaling Internationally
With impressive 10x revenue growth in 18 months, and, no outside capital, ESX is proving to be a break-out platform enabling consumers to have choice, flexibility, and ease of access across fitness, sports, and well-being activities. Over 200k consumers, in 100 cities actively use ESX every week.
GOOD READS & GREAT IDEAS
KBCM 2023 Mid-Year CIO Survey: Outlook Improving, if Still Some Caution on 2H Recovery
Seems like IT budget growth is rebounding, as it expanded nicely from 2.7% in H2 2022 to 4.7% in H1 2023. This will help with demand and sales cycles over the next 12-18 months. Most interesting areas to corporate customers are GenerativeAI driven marketing, customer service, sales, Security, Analytics, Data Warehouse, and Automation. Lower priorities include Online Learning, HCM, ERP, Call Center apps, Network hardware, and Private Cloud.
The 5 SaaS Pricing Mistakes You're Probably Making (And How to Avoid Them), by Openview
Weather your company's product is too cheap, hard to buy, pricing is not value-based, or the up-sell path is broken, we've seen them all. As you start planning for 2024 and beyond make sure your pricing strategy is optimized. Our friends at Openview have done a great job summarizing the do's and do-s and don't-s.
The 48 Types of VP Sales. Make Deadly Sure You Hire the Right One,by SaaStr
You read that right – 48 types of VP Sales. No matter at what stage of the company journey, there are a few learnings about the right type of sales leader your company needs to scale and how to change the skillset profile (and maybe the person) over time.
JOIN US AT THESE EVENTS
FinanceMalta 16th Annual Conference – 13 September 2023, St. Julians, Malta
TheScaleupFest – 20 September 2023, Budapest, Hungary
Brain Bar – 21 – 22 September 2023 – Online, Hungary
HVCA Investment Conference 2023 – 21 September 2023, Budapest, Hungary
Ugly Duck EIF – 26 September 2023, Luxembourg
Private Equity Exchange & Awards – 7 – 8 November 2023, Paris, France