---
TourRadar Raises $50M Series C Round Led By TCV
---
3TS portfolio company 
TourRadar
 continues its exponential growth and earlier this summer closed an impressive $50 million in Series C funding round led by Silicon Valley's TCV. Launched in 2010, TourRadar is the world's largest online travel agency for multi-day tours with more than 25,000 tours in 200 countries on its platform. TourRadar intends to use the funding to expand its team globally and invest in the technology platform to further improve the personalized user experience in new and existing markets. TourRadar is based in Vienna (Austria) with service centers in Brisbane and Toronto. This new round marks the largest tech funding in Austria in 2018 thus far.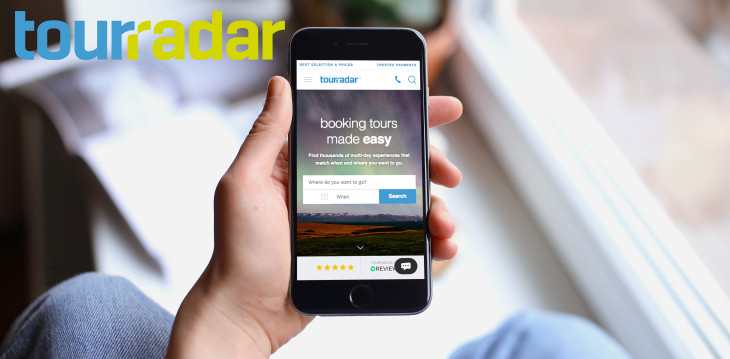 ---
Larry Murff Joins ConveyIQ as COO
---
Larry Murff, a proven SaaS executive, joins ConveyIQ to help the company scale its global expansion initiatives. Larry will lead financial, support and sales operations as ConveyIQ, the leading provider of Talent Management software, is positioning itself for exponential growth within the human capital management industry. The Company's marquis clients including NBC, CBRE, Deloitte, WeWork, Warby-Parker, Zappos and many others. Prior to his time at ConveyIQ, Larry was working closely with VC backed technology companies such as Thrive Global, King Digital, Onfido, Able and Mother.ly. During his tenure with these companies, Larry was instrumental in securing numerous rounds of funding ranging from $20m to $35m. Previously, Larry was VP of Global Sales Operation at Quantcast, one of the leading digital marketing platforms. His prior experience includes VP of Operations roles at Sprinklr, the social media analytics leader, and Bazaarvoice (NASDAQ: BV) where he oversaw US and UK operations. Larry received his bachelor's degree in Accounting from The University of Alabama. We wish Larry all the best at his new position at ConveyIQ! Learn more…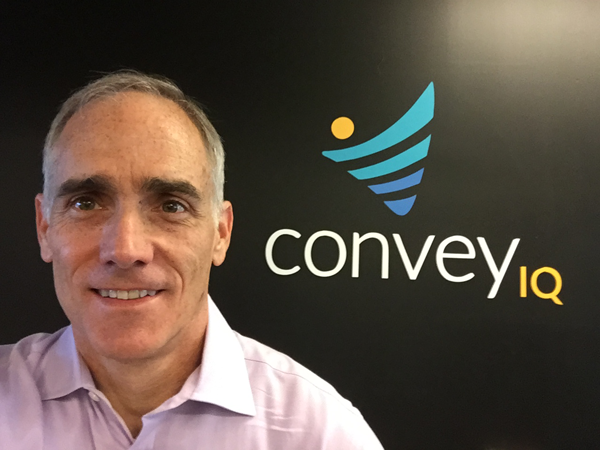 ---
Piano Earns Top 500 Spot on 2018 Inc. 5000 List

---
3TS portfolio company, Piano Inc., was selected among the Top 500 fastest growing companies in Inc. 5000 2018 List. Congratulations to the entire Piano team! Piano's revenues grew more than 1,150% between 2014 and 2017 and the strong growth continues in 2018, fueled by new client additions as well as client expansion. So far this year, Piano has seen 90% increase in recurring revenue, driven in part by 22 new clients including Le Parisien, The Washington Times, and The Daily Beast. The Company is growing employees by 30% in every department from sales and client services to product development, including opening Piano Amsterdam – the hub for its European expansion. Piano's CEO, Trevor Kaufman, said, "We're delighted to find ourselves in the top 10% of the Inc. list. It's great validation of the work we've done to build a suite of products we're very proud of and grow a client base to match. It also reflects the important role we're playing in supporting the future of media and content, enabling our customers to build meaningful relationships with their users." The Inc. 5000 US-based list represents a unique look at the most successful and dynamic companies. Microsoft, Dell, Pandora, Timberland, LinkedIn, Yelp, Zillow, and many other well-known names gained their first national exposure as honorees on the Inc. 5000.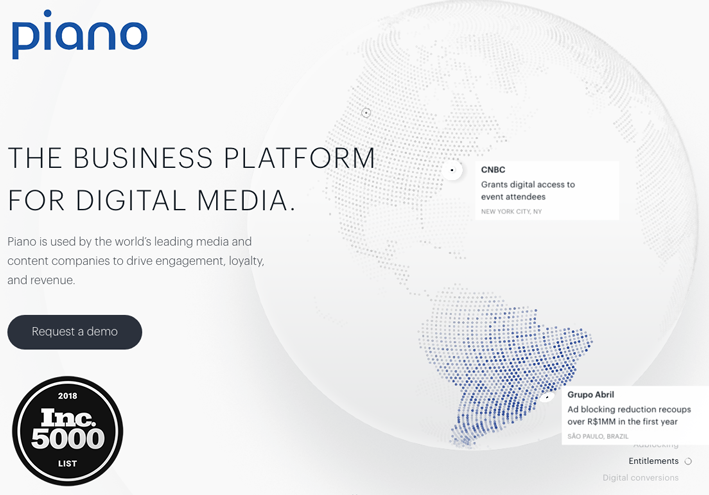 ---
ad2games Becomes ComboStrike, Expands Solution Offering
---
In late summer, ad2games announced some major changes. The games marketing group, which started with ad2games, a performance marketing pioneer in the F2P gaming world, and was followed by the establishment of the sister-company nevaly, the acknowledged forerunner in the creative influencer marketing space, will now operate under the new
ComboStrike
 brand. ComboStrike will support game publishers to market their titles worldwide by providing expertly-crafted campaigns consisting of creative, performance, influencer marketing, PR and events. ComboStrike's multicultural team (26 different languages represented and growing!) and unique gaming-focused insights on campaigns helps A to AAA game publishers such as Tencent, Wargaming, Konami and Epic Games expand their brand awareness as well as ROI-driven player growth.  ComboStrike CEO, Albert Schwarzmeier stated that  the Company will now be able to combine industry-leading marketing and games expertise, coupled with innovative marketing technologies, such as integrated media planning, programmatic and connected TV, to support the growth of gaming clients throughout the world. 
Learn more…
---
PORTFOLIO SPOTLIGHT: HOMECARE.COM
---
HomeCare.com.
is the leading marketplace for private duty caregivers, with more than 1.2 million providers on its network. The demand for caregivers has never been higher. HomeCare.com enables families and health care institutions to find, interview, hire and manage fully credentialed, insured and bonded caregivers. The Company is active in ten metropolitan areas. Some of the largest institutions depend on HomeCare including Amedysis, Sava Senior Care, St. John's Hospital System and SunRise Living. Caregivers use mobile technology to receive and accept referrals, visit verification, time tracking and electronic payments. Families and providers use HomeCare applications to manage caregivers, monitor care-plans, review results and ensure compliance. The Company plans to expand internationally in 2019. Homecare is based in McLean, VA, USA with technology operations in Romania.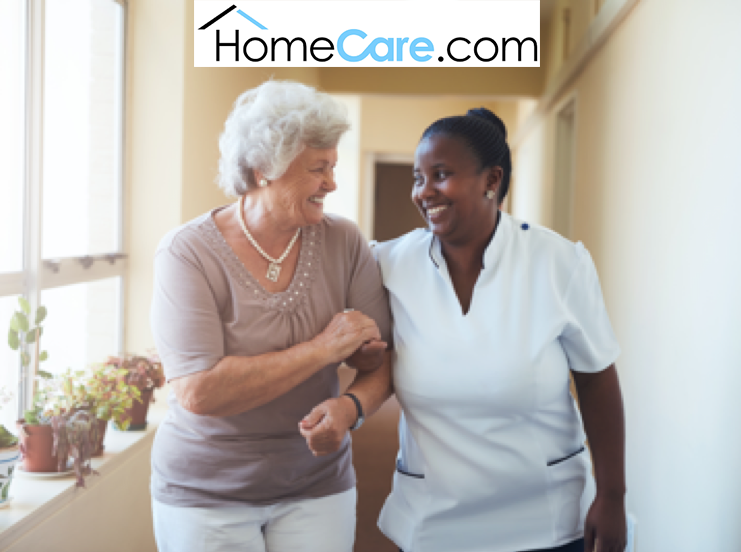 ---
Private Equity Investment in Central And Eastern European Companies Reaches New Highs

---
Invest Europe
's recently published 
"Central and Eastern Europe Private Equity Statistics 2017" 
report shows that, private equity and venture capital investment into companies in Central and Eastern Europe (CEE) reached a record €3.5 billion in 2017. Data shows that CEE's consumer goods and services sector attracted the majority of investment capital with three-quarters of the total, while technology (ICT) followed with 11%. Polish companies were the big draw, receiving 71% of the total amount, followed by those in Romania, Hungary and Latvia respectively. Examples of the region's recent private equity-backed business successes include Avast Software, the Czech cyber security company which earlier this year listed on the London Stock Exchange in London's biggest ever tech IPO. Polish grocery store chain Dino Polska grew rapidly to nearly 630 stores before its IPO last year on the Warsaw Stock Exchange. In March, Romania's robotic process automation vendor UiPath was valued at over $1 billion, more than ten-fold the company's valuation when it last raised funding in April of last year. To download the report, please click 
here
.