---
Safesize Raises New Series B Round
---
3TS portfolio company Safesize, just announced that it has secured €10m Series B round to accelerate growth of its shoe discovery platform. Congrats to entire Safesize team! The round was raised from a consortium which included existing investors 3TS Capital Partners, Convent Capital and leading strategic investors from the footwear industry. The new capital will help drive Safesize's leadership position in the global footwear recommendation space by fueling sales, marketing, new product expansion and channel partnerships. Founded in 2012, Safesize provides omnichannel footwear recommendation solutions to leading retailers such as Intersport, CCC, Decathlon, Brantanos and Humanic. Safesize is headquartered in Amsterdam, Netherlands with production center in Nijverdal, Netherlands and the technology center in Ljubljana, Slovenia.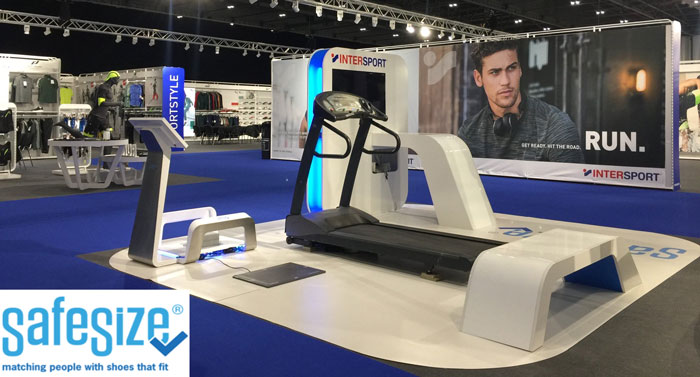 ---
Eyerim Accelerates Regional Expansion

---
Earlier this month, 3TS portfolio company Eyerim announced it has raised a new €1.5m funding round from3TS Capital Partners, Inovo Venture Partners and M Holding. Congrats to entire Eyerim team! The round comes as a result of Eyerim's 5x growth over the past couple of years establishing itself as one of the market leaders in online eyewear vertical in Europe. The proceeds will be used to fuel regional expansion, launch new product lines, and strengthen the IT infrastructure to cope with exponentially increasing demand. Founded in 2015, Eyerim brings its customers in 14 countries designer sunglasses, prescription glasses, and snow goggles from over 100+ popular brands through its direct collaboration with biggest eyewear manufacturers.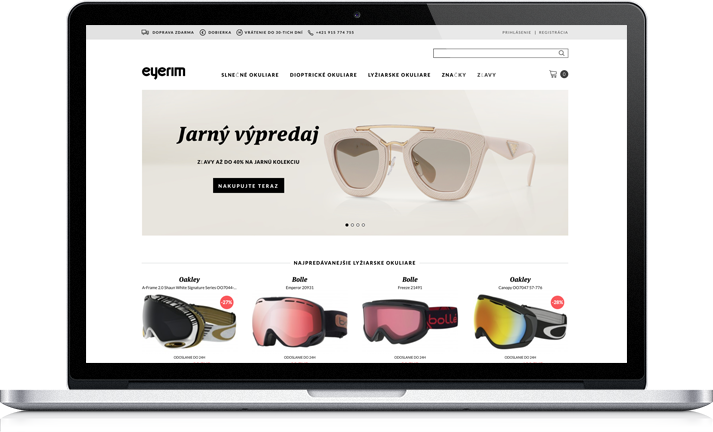 ---
Homecare Partners Up with Kronos

---
In a strategic move for the healthcare workforce management market, HomeCare's ShiftMed solution was chosen by Kronos to be its sole staffing automation partner. Along with the rollout of its flagship Dimensions product line, Kronos, the leader in cloud-based workforce management solutions, has added an exclusive network of select partners to extend its capabilities. Following 3TS' investment in Q1 2018, HomeCare has become the largest marketplace with over 2.2m caregivers, where healthcare institutions use the most advanced workforce analytics and applications platform to rapidly find the broadest set of qualified, available workers to fill their staffing requirements. HomeCare will work alongside Kronos' field sales team immediately to bring breakthrough staffing automation results to over 15,000 healthcare providers. 3TS has worked closely with management on establishing a partnerships strategy and we congratulate HomeCare on this major milestone. Stay tuned for future partner announcements from HomeCare.

---
3TS at 0100 Conference in Tallinn

---
3TS was one of the key participants at the 0100 Venture Capital and Private Equity conference that was held in Tallinn on 30th of January. The one-day event brought together LPs and GPs from Nordic and Baltic regions where they exchanged perspectives and shared insights about the industry and trends. The conference was attended by more than 100 industry professionals and the program featured more than 30 speakers on multiple panels covering topics such as buyout trends in the region, fundraising climate for GPs and value creation best practices. 3TS Investment Director, Elbruz Yılmaz was one of the speakers on the panel discussion focusing on exits where he shared his views about recent exits and outlook for technology company transactions in the region.
---
Business Review Interviews Marius Ghenea

---
February issue of Business Review, a magazine focusing on business and finance sectors, published an article on the angel and early stage investment activity in Romania. According to the article, there were 50 business angels active in Romania who made around €3.5m investment into 24 companies. The article also featured an interview with Marius Ghenea, the Managing Partner of Catalyst Romania, the leading early stage tech investor in the country. In his interview, Marius talked about his initial angel investments and war stories on the other side of the table as an entrepreneur with successful exits. Furthermore, Marius talked about the components of a successful tech investment strategy and the upcoming Catalyst Romania Fund II. The article also mentioned our close friend, Radu Georgescu, who was an entrepreneur backed by 3TS in the past and is now an active investor.Full article can be found
here
.
---
Perfect Gym will be at IHRSA 2019 in San Diego
---
The fitness industry is going through a digital transformation. Fitness centers and gyms are investing heavily on digital solutions that improve the customer journey in every step of the way. People are more aware of their well being and demand better solutions to achieve their desired results. 3TS portfolio company
Perfect Gym Software
is at the heart of this digital transformation helping thousands of gym owners serve their members better. Perfect Gym will be at the "big event"
IHRSA
in San Diego where the entire fitness industry gathers to talk about trends, challenges and new technologies. Perfect Gym's Chief Strategy Officer, Peter Croft will be talking about consumer driven well being and digital disruption at IHRSA. If you are in San Diego on March 15th, be sure to say hello to Peter and the Perfect Gym team on the ground.
Piotr Sliwa, Investment Manager
Piotr
, like all other members of the 3TS team, has studied, worked and travelled all across Europe.Having been educated in 4 countries, Piotr commenced his career at IBM Switzerland and has worked with clients across the DACH region on the core banking systems migrations and implementations. Motivated by the dynamic development in CEE, he decided to move with his family to Austria and worked as a sell-side & buy-side advisor at UniCredit on numerous high-profile M&A transactions across the region. What followed, was a move to private equity with an Austrian growth equity fund, where Piotr was responsible for software and med-tech investments, before joining 3TS in 2017.
At 3TS, Piotr focuses on enterprise software solutions digitalizing various functions of large corporates such as site management, marketing etc. He currently works mainly with Salesmanago, Perfect Gym and Eyerim in addition to new pipeline opportunities.
Piotr holds MEng in Electrical and Electronic Engineering from Imperial College London and MSc in Management, Technology and Economics from ETH Zurich. He is also a CFA Charterholder and a member of the Austrian CFA society and an avid organizer of the local meetings of the Austrian alumni association of Imperial College London. Fluent in English, German and Polish, he speaks also Swedish and basic Croatian.
Piotr travels frequently between Vienna and Warsaw. His favorite spot for long weekends is Opatija at the Croatian coast and you can often meet him there drinking coffee with his wife. Otherwise, look for him at one of the Viennese parks chasing his little daughter. Piotr enjoys skiing, swimming, cycling, running and dancing (with his wife).
Piotr's Favorite Quote: "Be fearful when others are greedy. Be greedy when others are fearful" – W. Buffet
Last Book Read: "If I Understood You, Would I Have This Look on My Face?: My Adventures in the Art and Science of Relating and Communicating" by Alan Alda