---
EIF Co-Invests in Safesize alongside 3TS
---
Earlier this month, a 3TS portfolio company Safesize announced it has raised an additional €3.65m funding from EIF using resources from its dedicated co-investment mandates for both Slovenia with SID Banka, and the Netherlands with Invest NL as well as the European Fund for Strategic Investments (EFSI). The funding comes as a result of Safesize's growth over the past 3 years, establishing itself as the market leader. The new funds will be used to fuel Safesize's growth in new geographies as well as growing its R&D, sales and client services capacities as Safesize consolidates its leadership position in the footwear recommendation solutions market globally. In the past year, Safesize doubled its client base and expanded on its collaborations with industry leaders such as Intersport, Decathlon and CCC. Previously, Safesize raised growth capital from 3TS, Convent Capital Partners, Superfeet and CCC. Safesize is headquartered in the Netherlands with technology center in Slovenia.
---
Solvoyo Transforms Procter & Gamble Grooming's Supply Network

---
The Procter & Gamble Grooming Business Unit, serving hundreds of millions of men and women in more than 180 countries, is operating across several regions globally. It has complex supply chains and has been using various tools to manage these. Originally, the demand signal, the inventory targets, and the production plans all came from separate systems, with each region adding its own local business intelligence. Solvoyo, 3TS Capital Portfolio company, integrated its platform fully to P&G's data sources and now performs global supply planning rapidly and consistently, providing an internally consistent global picture and reducing weeks of planning cycles down to days. "The platform gives both the regions and the global HQ the ability to maintain corporate memory while identifying plan discrepancies proactively. Along the way, we eliminated spreadsheets from the process and simultaneously increased process speed and planner efficiency across all regions," says Srinivas Reddy, Vice President of Global Product Supply at P&G Grooming.
---
SmartBill Welcomes Visma as a New Majority Shareholder
---
Catalyst Romania, the leading private equity growth and venture capital fund dedicated to Romania, has announced that the Norwegian group Visma has acquired a majority stake in their portfolio company SmartBill. The Fund invested in SmartBill initially in 2016 and after this partial exit, the Catalyst Romania team will continue to support hands-on the company's future development. SmartBill has grown 5 times over the last 4 years, with annual revenue growth rate of more than 50 percent and established itself as the clear market leader in financial and accounting solutions in Romania. Visma, cloud services market leader in Northern Europe and several other countries, already present in Romania through its R&D offices in Sibiu and Timisoara (over 500 employees), now becomes an active player in the Romanian market through the acquisition of SmartBill.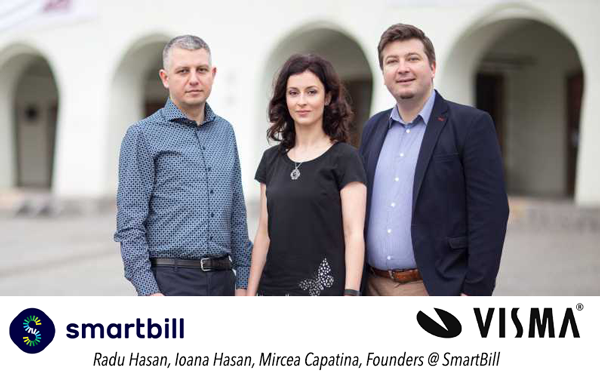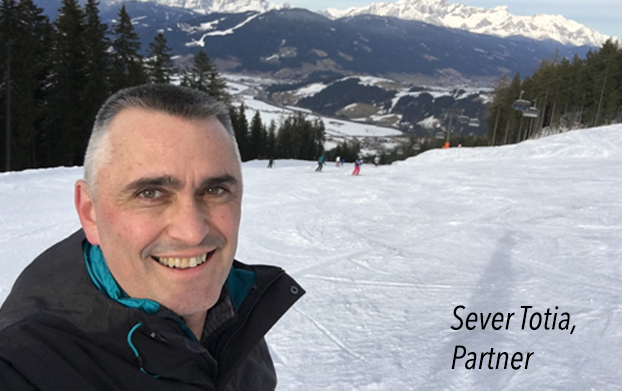 Sever Totia , Partner
Based in Washington, D.C., Sever is responsible for leading 3TS Capital's portfolio companies, new investments and overall operations in the US. He serves on the board of 3TS investments Piano, Entelo, HomeCare, and is also engaged on Tresorit, Nexd, SafeSize, Solvoyo, TourRadar and 123FormBuilder.
Prior to 3TS, Sever was a Partner with Edison Partners, a leading growth equity firm on the East Coast of the US. He served on the board of eight Edison investments and led Edison's Director Network for five years which became the largest Board development program for private companies with over 300 members. Before Edison, Sever co-led various investments at Lazard and held product management and operating leadership roles at Primark, an equity research and analytics software company.
Sever is a Chartered Financial Analyst and graduated with a BS Finance from Virginia Tech. Fluent in English and his native language Romanian, Sever knows enough Italian and French to be dangerous. Besides spending time with the family, Sever still finds time for the water-polo team and skiing.
Sever's Favorite Quote: "Preparation plus skill plus perseverance equals luck" – Jason Flom
Last Book Read: "Category Creation" by Anthony Kennada and Brian Halligan
---
 3TS is Welcoming Jasmina Henniova as a New Team Member
---
The 3TS team is happy to announce that it is welcoming a new team member. Jasmina Henniova, who has previously acted as a Head of Startups & Community Partnerships at Pioneers, is joining the team as a Communication & Investment Manager. More information on Jasmina is coming in the next newsletter issue. In the meantime, you can find her on Twitter as @jasminahenniova and LinkedIn.
---
Good Reads
---
As we entered 2020 and with it a new decade, we are interested to see last years' statistics and next years' projections. To gain such insights, we recommend EIF's new Working Paper on European Small Business Finance Outlook. The Paper provides a good overview of the market environment, focusing on equity finance and debt products for SMEs. For example, the PE investments amounted to €39.2 billion in 1H19, which is the highest value ever recorded for the first six months of a calendar year since 2007.
Pitchbook VC Outlook
Similarly, Pitchbook published a VC Outlook report, listing 2020 predictions according to which we are expecting various records in the upcoming year. The number of US mega-deals will mark a new annual record, the median size of US VC funds will reach a decade high and CVC activity will also surpass its peak.