---
Piano Acquires Cxense
---
We are pleased to announce our portfolio company Piano Software, leading provider of digital content monetization and audience intelligence software, has completed the acquisition of data management leader Cxense (OSE: Cxense). Originating from Slovakia with headquarters in New York, Piano is one of the fastest-growing SaaS companies in the US (180th in the 2019 Deloitte Technology Fast 500 North America with a 615% revenue growth between 2015 and 2018) and provides an award-winning enterprise platform to power subscription, registration, analytics, entitlement and personalization efforts of its clients. As part of the acquisition, approximately 100 new Cxense employees will join Piano's global team, with new operations in Oslo, Tokyo, Singapore, Berlin and Buenos Aires. Cxense also brings 175 customers, including The Wall Street Journal, Singapore Press Holdings, Mediahuis and The Mainichi Newspapers, as well as Japanese beverage company Kirin, Thai mobile operator AIS and Japanese financial services company Credit Saison. They'll join a growing list of Piano clients such as Hearst, CNBC, Business Insider, The Economist, Le Parisien, Ringier Axel Springer, Prometheus, Mansueto and The Associated Press. "At Piano, we have always admired Cxense's advanced product suite and have been watching the progress of the current management team with great respect. We are thrilled to join forces with Cxense's global staff to create the SaaS market leader in empowering personalized digital commercial experiences" commented Trevor Kaufman, CEO of Piano. We congratulate Trevor and the entire Piano and Cxense teams on this bold and exciting step and wish them all the best in the next phase of their joint growth path.
---
Danielle Weinblatt Talks about Candidate Experience

---
Following the acquisition by Entelo, Danielle Weinblatt, Founder and CEO of ConveyIQ, assumed one of the most strategic roles of the combined business as the President and Chief Product Officer. In her new role at Entelo she continues to focus on improving the candidate engagement process for enterprise clients across the globe. Recently Danielle gave an in-depth interview to one of Entelo's ATS partners, Greenhouse. In her interview Danielle talks about the importance of personalization of the candidate experience by defining unique candidate journeys across each position and collection of candidate feedback to enable continuous improvement in the internal processes of a company. You can find the full interview at the following link. To learn more about Entelo's recruitment automation platform, please visit www.entelo.com.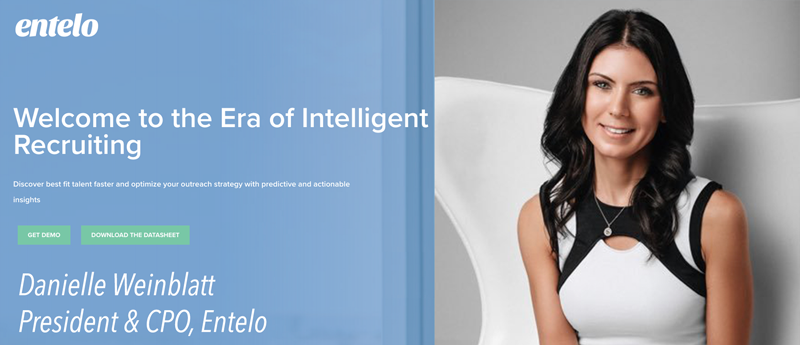 ---
Trust is Good, but Validation is Better: Ernst & Young Verifies Tresorit's Security Architecture.
---
Since its inception almost 10 years ago, 3TS portfolio company Tresorit made security on the cloud its top priority. Over the years, the Company's founders and engineering team focused on providing a technology platform which empowers the users, whether individuals or businesses, to take control of their own data with a zero knowledge, end-to-end encrypted solution which is private by design. Recently, Tresorit's robuts technology went through a detailed independent security assessment conducted by Ersnt and Young, one of the leaders in information technology and service, which verified Tresorit's security architecture. You can read EY's assessment report here and can visit www.tresorit.com to learn more about Tresorit's industry leading End-to-End Encrypted File Sync & Sharing solutions.

---
How Global Payment Innovation is Driving Growth in the Fitness Industry
---
Upon reaching scale, fitness club chains require scalable software solutions to manage their operations while enabling future growth. In order to achieve high client loyalty, fitness clubs must utilize flexible yet reliable payment service platforms coupled with robust gym management systems. Without these key components fitness club chains cannot manage their growth efficiently thus cannot remain competitive. 3TS portfolio company Perfect Gym provides gym management software that enables digital transformation and automation which unlocks further efficiencies for club owners and managers. In a recent blog post, Perfect Gym takes a closer look at how gym management and payment solutions work hand in hand to provide operational efficiencies and scalability and how they can simplify processes with new innovative approaches such as open API. You can read the full article here and you can visit www.perfectgym.comto learn more about Perfect Gym's industry leading fitness club management solutions.

---
3TS Team at Slush

---
As most tech enthusiasts, entrepreneurs and investors, 3TS also participated in Slush last month. The event has grown remarkably during the last years, and became one, if not the best, events where the world's best entrepreneurs and investors meet to exchange experiences and perspectives on industry and technology trends. In addition, the event now features many of the most successful global tech company leaders as speakers and panelists where they continue to share their wisdom and outlook with earlier stage tech entrepreneurs. This year there was a lot of discussion on the significantly increased appetite among US investors (both GPs and LPs) for European tech space. Regardless, one of the things we were excited about was the scaling stories shared during the conference by founders of tech giants, such as Klarna, Adyen and Twitch. We very much look forward to next year's event. Till next time!
---
State of European Tech 2019

---
According to the annual State of European Tech 2019 report released by Atomico last month during Slush, European start-ups have raised a record amount of funding so far this year, with $34.3 billion of capital flowing into the continent's fledgling technology sector since the start of 2019. In 2018, a total of $24.6 billion was invested, while the annual funding levels were at $22.6 billion the year before according to data compiled by Dealroom for Atomico. Europe is now home to 100 unicorns, or companies with valuations of $1 billion or more, up from the just 22 that existed five years ago. In addition, Atomico's report noted that the number of European tech IPOs fell to 33 this year, down from 87 in 2018. To read the full report please click here.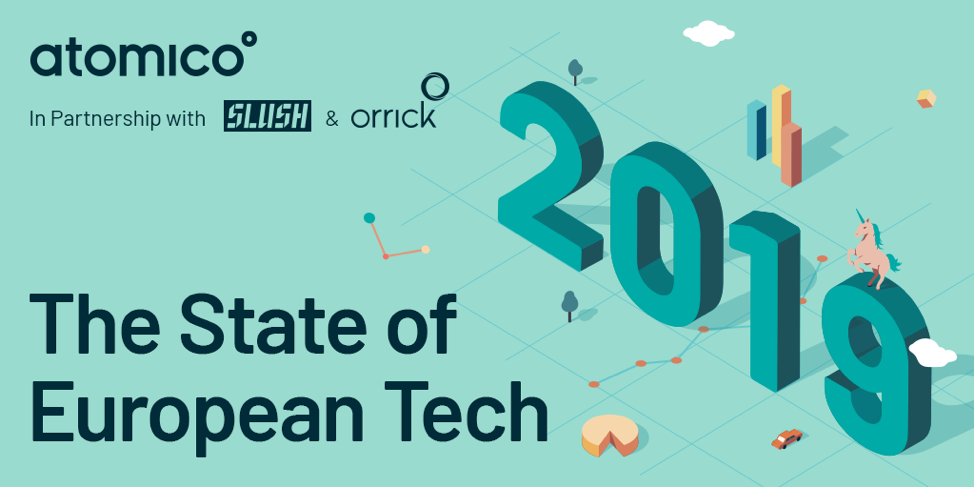 Henri Isohanni, Investment Analyst
Before joining 3TS, Henri worked in a Helsinki-based law firm, where he focused on M&A, PE and VC transactions. During his early career, he also worked on real estate deals.
At 3TS, Henri focuses on software investments with a special interest in marketing tech, fintech and digital healthcare. He currently works mainly with NEXD – a global challenger in the mobile and desktop advertising segment, Funderbeam – leading funding and trading platform for high-growth private companies – and new pipeline opportunities across all of 3TS geographical markets.
Henri holds a bilingual MBA from IESE Business School (University of Navarra) and an LL.M. from University of Helsinki. Fluent in Finnish, Swedish, English and Spanish, Henri also speaks basic German. In his spare time, he enjoys pursuing his recent comeback into competitive tennis, alpine skiing and writing poetry.
Henri' Favorite Quote: "How you climb a mountain is more important than reaching the top." – Yvon Chouinard, founder Patagonia
Last Book Read: "The Entrepreneurial State" by Mariana Mazzucato
---
---
Good Reads
---
Last week, EIF and Invest Europe released a comprehensive joint report focusing on VC backed technology companies in the EU. The research looked at about 9,000 firms invested in 2007-15 and analyzed their characteristics as well as their post-investment performance. The analysis evaluates VC-backed companies according to their four-year growth rates across five key metrics – assets, revenue, staff size, intangibles and operating costs. The report acknowledges that not all VC-backed start-ups survive, nor do they always perform as their founders dream. However, over a third of start-ups studied were high performers, generating strong revenue growth, creating significant numbers of jobs and spurring innovation. The report compared start-ups with VC backing to those without in order to determine the impact of venture investment and expertise. It found that without VC investment, start-up performance would have been significantly poorer across all profiles, while the number of 'laggards' that shrink in size would have increased more than threefold. In addition, almost half of high-growth start-ups would have either fallen into a much less successful profile or defaulted in the absence of VC. To read the full report, please click
here
.