---
3 Key Learnings When Looking For Successful Entrepreneurs – by Pekka Mäki, Managing Partner at 3TS Capital Partners
---
Over the years, I have had the pleasure to meet with hundreds, if not thousands, of entrepreneurs and get to know them both as captains of their businesses and as individuals. It is a well-known fact that a team is one of the key aspects of a prosperous business. At 3TS, we have been fortunate enough to partner up with and back many of the very successful entrepreneurs and in this blog post I am highlighting some of the key characteristics we search for before investing.
---
3TS is Launching a Podcast Together With 0100 Conferences

---
We are beyond excited to be launching a podcast series, teaming up with 0100 Conferences. The first episode is featuring Andrew Schafer, CTO of our portfolio company Entelo (formerly ConveyIQ). Together with 3TS Investment Director Elbruz Yilmaz, they chat about Building and Managing Distributed Technology Teams. You can listen to the podcast on SoundCloud, Spotify and Apple Podcasts and you can find the transcribed podcast in this blog post.
---
Visma's Acquisition of SmartBill Has Been Completed
---
Visma's majority acquisition of Catalyst Romania's portfolio company SmartBill, which has been first announced on December 16th 2019, has been completed in early February. Visma, cloud services market leader in Northern Europe and several other countries, now becomes an active player in the Romanian market through the acquisition. This is the second exit completed within our portfolios during Q1 2020, after the completion of 3TS' portfolio company H88's acquisition by R22 in January.
---
SALESmanago, Perfect Gym and H88 on Sifted's List of Top Tech Companies
---
Sifted, the new-media site for Europe's innovators and entrepreneurs backed by Financial Times, recently published a list of top tech companies in Poland. The list featured three of our portfolio companies, namely Perfect Gym, H88 (acquired by R22) and SALESmanago, which was also previously listed as one of the fastest growing tech companies in Europe.
---
Piano Launches a New Rapid-Subscription Product, Called Frictionles

---
By offering the power to purchase with a fingerprint, Piano makes signing up for subscriptions easier and introduces the ability to sell web-based content in a whole new way. It eliminates friction in the process and therefore unlocks a new revenue stream for digital media.
---
Safesize Makes Significant Investment in Technology Development
---
Following its recent growth funding round, Safesize accelerated its investments in technology development. As part of its commitment to product led growth in the retail tech space, Safesize recently hired Rick Molenaar as CTO to head its engineering and product efforts. Rick has over 25 years of experience combining business and engineering backgrounds. He previously held senior technology and management positions at Travelstart, Travix and Amadeus IT Group. He will lead the rapidly growing engineering team of Safesize with operations in the Netherlands and technology center in Slovenia.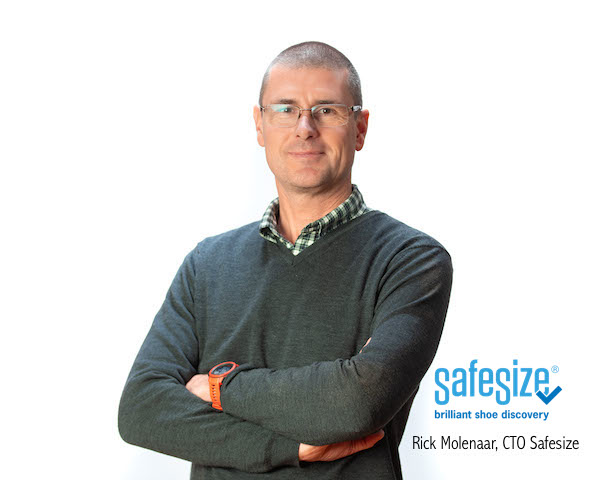 ---
HomeCare.com Recognized as a Middle Market Leader by Nasdaq

---
Our portfolio company HomeCare.com has been selected by Nasdaq to take part in their Middle Market Companies program. HomeCare is currently connecting more than 300,000 credentialed caregivers with health care providers and families in the US.
---
Solvoyo Featured in Gartner Report
---
Gartner recently published the 2020 Retail Forecasting & Replenishment Market Guide which features 3TS portfolio company Solvoyo. The report highlighted leading technology providers focusing on four key areas that continue to drive forecasting and replenishment initiatives of retailers, which include revenue lift, reduction in out-of-stock, inventory optimization and margin improvement. We congratulate Solvoyo for the recognition of its cloud based technologies, automating the supply chain processes for customers such as Procter & Gamble, DeFacto and others.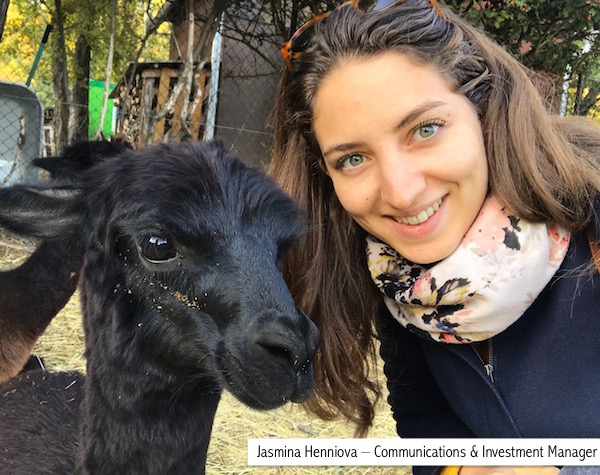 Jasmina Henniova – Communications & Investment Manager
Jasmina is the newest 3TS team member. Joining the investment team in Vienna, she focuses mainly on the Czech, Slovak and DACH markets. Besides her work on the investment team, she is leading 3TS' marketing and community management.
Prior to 3TS, she acted as the Head of Startups and Community Partnerships at Pioneers, a global platform connecting startups, investors and corporations based in Vienna. She's been responsible for bringing the best technology companies to Pioneers Events and Pioneers Ventures and for partnering up with prominent VCs across Europe.
Being Czech herself, Jasmina also lived in Belgium, France, Malta and Scotland prior to moving to Austria three and a half years ago. She speaks fluent English, French, Dutch and Spanish. She is a passionate traveler, baker, yogi and wine connoisseur.
Favorite Quote: "The potential is always bigger than the problem." – Michael B. Beckwith
Last Book Read: "Homo Deus" – Yuval Noah Harari