by Grzegorz Błażewicz, CEO SALESmanago, 3TS portfolio company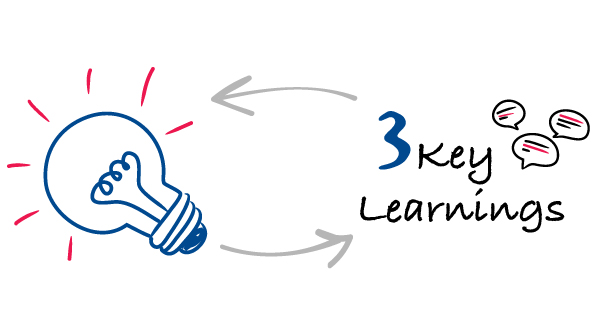 Me and Konrad Pawlus founded SALESmanago in 2012 and with 200 people on board and €10M ARR, we are striving to become the European marketing automation champion. There have been thousands of learnings throughout these years and trying to describe this is a feeling similar to when you've just left Michelin Star restaurant after a 10-course tasting menu, someone is asking you what you were eating and all you can say is "I do not know". But let's try anyway 😉
Scaling the company by simply multiplying what you were doing a day before does not work
This assumption implies that probably all business plans are more or less flawed as they include only concrete measures rather than the whole process. They normally operate on numbers that don't necessarily reflect the true nature of the business model. Let me give you this example: One day you have 10 people in your business development team and then you want to quickly double your MRR. The solution to that becomes increasing the number of salespeople to 20. Well, that would probably not work. Scaling requires many very subtle changes and going very deep to the operational model on all frontiers.
Practicing this approach, we have reached €10M Euro ARR with only €5M external investment (there are not many SaaS businesses with this level of capital efficiency), and in 2019 and 2020, we have been growing at 40% rate with positive EBITDA and cash flow which perfectly fits into rule of 40 (a SaaS industry rule where growth rate is 40 percentage points higher than the free cashflow margin).
Our secret of business optimization lies in very effective knowledge building and taking lessons from our internal data analysis (we are definitely a data driven company), our extremely beautiful controlling systems and also external sources. With the latter I don't mean talking about high level strategies with the Big Four guys but rather discussing with former managers that worked at similar companies and have a great and relevant hands-on experience and advice. We have been lucky to be able to work very closely for example with Daniel Harari, co-founder and former longtime president of Emarsys, today one of the world´s largest companies in the marketing technology space.
All that's openly and officially said about Human Resources and team building is probably wrong
It's more than politically correct to emphasize the importance of teams. But how does it happen that some teams are simply great and some are not? I would say that the first crucial idea in our team is that people do not come to work with neither too much thinking about earning good money (they may get more money in many other places) nor they come to become a part of some strange company's missions and visions (no, we do not have any). I truly believe that people's motivation to come every day to work is simply originating from their desire to meet nice people in the office. The best performing teams like to socialize with each other and they do it mostly out of office. I think that keeping a really high team quality, where even despite crazy pressure for company's results people simply like each other, can't be delegated to an HR team. It's a big challenge which also needs to be understood by boards and key managers. When we are building our team, we focus on the following: Being hungry is more important than being experienced (we will teach them what we need). Being coachable is more important than being success-driven. There also shouldn't be too much stress on "personal development" (if they wish to develop, they probably want to read more books), motivation training (we can teach them all but we cannot teach them motivation, sorry) or on work-life balance (something like that does not exist, everybody knows that). And we love Millennials, really. We think it's a great generation of young people, but someone made a very bad PR for them.
Great products require time and conscious long-term work not of R&D teams but Customer Support Teams – the product-market fit idea actually exists.
Probably the hardest thing we learned in the last couple of years was to accept that we cannot have a product that will be liked by everyone. Our Customer Advisory Board consists of CMOs of 100 largest SALESmanago customers. We have spent endless hours with them to develop our product roadmap and solutions that will be most needed in our key customer segments: Enterprise in vertical markets Fashion, Travel, Pharma & Beauty and Finance. These segments include 30% of our customers and stand behind 70% of our revenues.
At some stage we simply stopped the agreements with almost 200 companies that were not fitting into our target group. The outcome? Our net MRR churn dropped from 4% monthly 3 years ago to 0,5% monthly now (!!!) and this year we will try to bring it to negative values. NPS scores increased by almost 300% in the last two years and this year we have won G2Crowd competition based on customer reviews and became G2C marketing automation leader this winter. Focusing on our sweet spot, our clients also made us triple our average MRR per customer.
This year we are preparing to make even a bigger move and we will be looking for a partner that will help us to grow from €10M to €100M ARR. If you have any questions or comments, please write to me directly at greg.blazewicz@salesmanago.com. Thanks!