Dear partners, investors, entrepreneurs and other friends,
In these difficult times with unprecedented measures being taken worldwide due to the COVID-19 pandemic, we hope that you and your families are safe and healthy. We believe everyone is doing their best to contribute to the efforts to contain the virus spread, making both personal and business sacrifices.
With the world slowing down, there are severe consequences for most companies and the global economy. We are currently doing our best to minimize the impacts, progressing wherever we still can (luckily, working remotely is one of the luxuries of our industry) and supporting our portfolio companies on daily basis.
Despite these extraordinary circumstances, we are sending you this shorter version of our newsletter featuring some of the developments of the past weeks. After all, staying positive, balanced and ready for action is important right now.
In this issue, you can read about the 3 Key Learnings from our portfolio company SALESmanago by Founder CEO Grzegorz Błażewicz or tune into the second episode of our podcast series featuring Pete Flynn from Candela Capital talking about the world of LPs and fundraising. You should also check out NEXD's awards for Pepsi ads, Omniconvert's eCommerce Growth Online Summit and Tresorit's ranking on the Financial Times 1000 fastest-growing European companies list.
Beside good health, we are wishing you a lot of strength and endurance in the weeks ahead.
The 3TS Capital Partners Team
---
3 Key Learnings by Grzegorz Błażewicz, CEO SALESmanago, 3TS portfolio company
---
Grzegorz Błażewicz founded SALESmanago together with Konrad Pawlus in 2012, and they now have 200 people on board and have recently reached €10M MRR. With thousands of learnings on their way so far, Grzegorz is sharing his top three in the following blog article.
---
3TS and 0100 Conferences Podcast – Episode 2

---
The second episode of the 0100 Conferences and 3TS podcast is out! In the transcribed blog article, you can find the key messages that Pete Flynn, Founder and CEO at Candela Capital and Elbruz Yilmaz, Investment Director at 3TS Capital Partners discussed about the world of Limited Partners, aka LPs, and the art of fundraising. You can also listen to the podcast on Soundcloud, Spotify, Apple Podcasts and other usual platforms.
---
Tresorit Listed Amongst the Fastest-Growing Companies in Europe

---
Tresorit, 3TS portfolio company and provider of end-to-end encrypted cloud storage platform, ranked 246th out of 1000 on the Financial Times fastest-growing companies in Europe list. In this fourth edition of the FT 1000 ranking, more than a quarter of the companies are classified as technology companies (including fintech and ecommerce), reflecting the growing importance of our investment sectors.
---
NEXD's Mobile-Game Ad for Pepsi Wins Award
---
NEXD is a 3TS portfolio company providing rich media advertisingsolutions. Their platform has been used by Future Tech Media to build a custom game for Pepsi and it won Mobile Marketing Association's MENA Awards. They have received a Gold award in Cross Mobile Integration and a Silver award in Mobile Gaming & Gamification. Congratulations to both NEXD and Future Tech Media!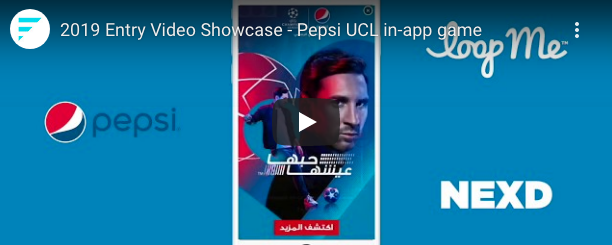 ---
Omniconvert Hosting eCommerce Growth Summit – Online
---
Catalyst Romania portfolio company Omniconvert, provider of website conversion optimization tools for marketers, is hosting the third edition of the eCommerce Growth Summit. The Summit which has been always hosted online (and thus can take place also during the current pandemic), is a two-day summit on March 26-27 and will be featuring world-class professionals such as Brian Massey, Nir Eyal and Dennis Yu covering topics from Strategy through Acquisition and Conversion to Customer Retention in the eCommerce Industry.