Dear partners, investors, entrepreneurs and other friends,
Another month has passed and with restrictions around the COVID-19 lockdown being slowly lifted in some countries, we see people returning to our Vienna office (equipped by sufficient amount of disinfectant of course). Depending on governments' recommendations in various places, our team members will return to their offices at different times, but generally we feel quite positive about the developments.
We are busy supporting our portfolio companies and talking to the management teams daily, happy to note that many innovative opportunities are coming out of these difficult times.
SafeSize helped Eobuwie.pl launch a mobile app which enables customers to easily shop for shoes from home, Solvoyo has been vital in supply chain planning during COVID-19, Green Horse Games has been experiencing all-time highs in sales and SmartBill launched a real-time analytics tools to measure the SME market developments in Romania. On top of that, HomeCare's CEO Todd Walrath put together a new blog post discussing his 3 Key Learnings about scaling and there is a 5th episode of the 0100 Conferences 3TS podcast series with Marcin Szeląg about the Polish ecosystem and tech investment trends.
We hope you will enjoy this fresh portion of news and finally, we wish you either a smooth return to your offices or a few more nice home-office weeks, depending on where you are.
Jasmina Henniova, Communications & Investment Manager and the whole 3TS Capital Partners team
---
3 Key Learnings by Todd Walrath, CEO HomeCare
---
3TS portfolio company HomeCare.com started as a Gig Economy Marketplace in 2015 to disrupt the home care agency space in the US first, then in other geographies. Today, it is a rapidly growing $20M company. Read about the key takeaways about scaling from Todd to learn more.
---
3TS and 0100 Conferences Podcast – Episode 5

---
Marcin Szeląg, Partner at Innovation Nest, is back for the 5th episode of 0100 Conferences 3TS Podcast. We have already released one episode with Marcin in April on his coronavirus crisis take-aways and this time, he is chatting with Elbruz Yilmaz, Investment Director at 3TS, about the Polish ecosystem and tech investment trends. Beside SoundCloud, you can listen to the podcast also on Spotify, Apple Podcasts and the other usual platforms.
---
Shopping for Shoes Online Has Been Made Easy by SafeSize's esize.me Scanner

---
Esize.me, a 2D feet scanner solution powered by SafeSize, can now be used directly by end customers on their mobile phones thanks to eobuwie.pl. The shoe retailer has launched the solution in response to the physical stores closure during the coronavirus pandemic. They have previously been providing a SafeSize feet scanning service in selected physical CCC stores to help customers find perfectly fitting shoes. Customers can now use the mobile alternative to scan their feet at home, while returns are being minimized and sustainability improved.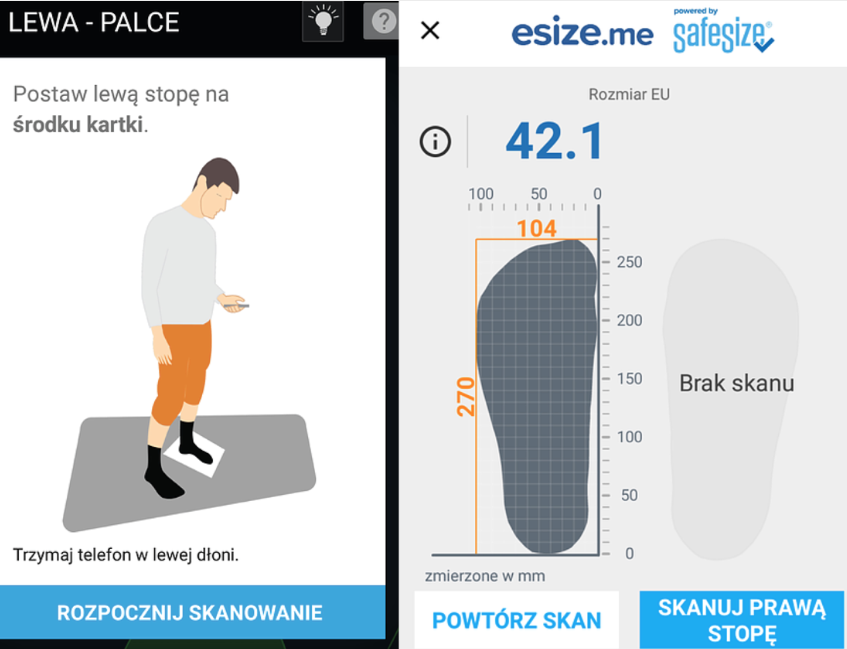 ---
Solvoyo Shares Best Practices on COVID-19 Supply Chain Planning
---
Now more than ever it is important for retailers to have accurate insights into their supply chains. Due to the consumer behavior change during the coronavirus pandemic, grocery retailers for example saw +50% increase in demand of their products, while e-commerce platforms identified shift in the most popular product categories. Solvoyo's supply chain analytics, planning and optimization software has become ever more vital for their clients in the last couple of months and they have shared best practices for supply chain management during COVID-19.
---
Green Horse Games' Total Revenues Doubled in March and April
---
While most industries have been negatively affected by the lockdown, the gaming industry is thriving with y-o-y revenue numbers growing by 20% or more in many countries. Green Horse Games, Catalyst Romania portfolio company, has launched a new mobile game in February called Football Rivals. The game brought strong revenues in the first 3 months on Google Play, growing 5x m-o-m from February to March, and then again 4x from March to April. It is expected to double again in May, resulting in total 20x increase from February to May. "We took the best features of LigaUltras, our first successful game, and completed it with a modified and improved minute-to-minute gameplay in order to build an experience that should keep a high number of players in the game for years," said George Lemnaru, CEO of Green Horse Games. The team is now advancing fast to launch Football Rivals also on iOS AppStore in order to continue the excellent momentum.
---
SmartBill's Barometer Gives Real-Time Insights into the Romanian SME Market
---
SmartBill, another Catalyst Romania portfolio company, has launched an analytics tool which can provide real-time aggregated data on developments of the Romanian SME markets. The results are comparable to the official governmental data, however they are available immediately and released by SmartBill at the end of each month. This is an important tool for management teams to navigate the local market, especially in the current volatile environment. To find out more, read this article from our Partner Marius Ghenea.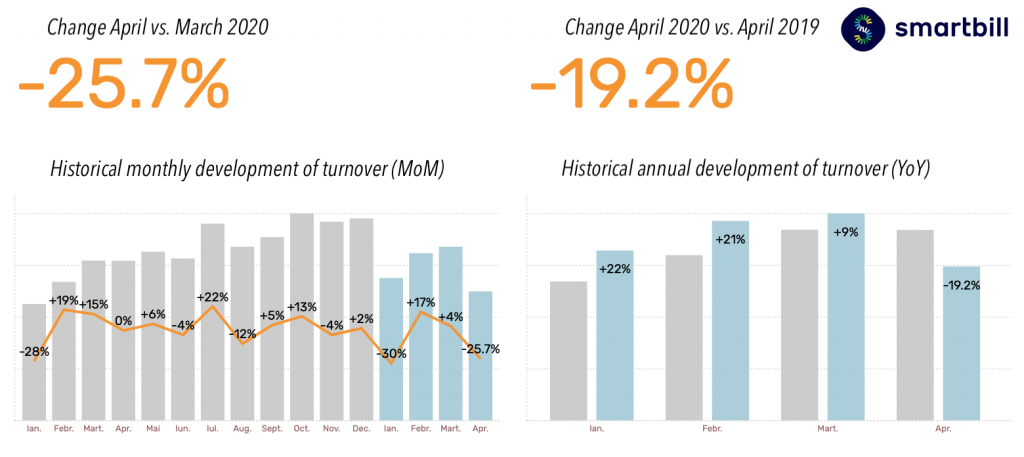 ---
Investing in Europe: Private Equity Activity in 2019
---
Invest Europe has just published a new report, covering statistics on fundraising, investment & divestment activity in the private equity sector in 2019. The report is based on data on more than 1,400 European private equity firms covering 86% of the €782bn in capital under management in Europe which makes it a very comprehensive review. You can find the report under this link.
---
3TS Took Part in the PODIM DX Online
---
Due to the coronavirus outbreak, the PODIM conference took place online this year with active participation by 3TS team and portfolio company managers. Our Communications & Investment Manager Jasmina Henniova judged the finals of the pitching competition and also moderated a panel discussion on Distributed Teams with Andrew Schafer, CTO of 3TS portfolio company Entelo, among other great speakers. "It was the first time I took part in a bigger online conference and the experience was great. I think it is a good alternative for situations like this. Real-life networking is however still preferred," she said.