Dear friends,

As you might now, 3TS Capital Partners has been helping companies to expand not only in Europe but very often also to the US. With an office in Washington, D.C., we brought 15 companies into the US over the years, out of which 8 are already exited and 7 are currently active in our portfolio.

One of the largest is the New York City headquartered Piano, which provides subscriber engagement, digital subscription, and online content monetization solutions for global corporations in the digital media, publishing and information services sectors. Piano has a globally leading position in its segment and is one of largest drivers of digital subscription revenue for over 150 clients across US, Europe and Latin America. And we are beyond excited that Piano have just raised $88m in additional funding and added LinkedIn as a new investor. To find out more, read the press release below.

Enjoy the newsletter,
Jasmina Henniova, Communications & Investment Manager and the 3TS team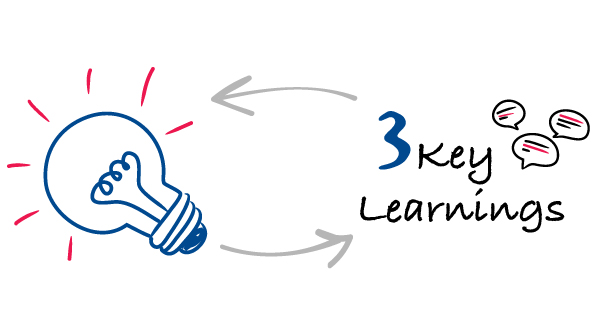 3 Key Learnings on Entrepreneurs' Exit Mindset by Alina Georgescu
Alina has been actively involved in Catalyst Romania's new investment processes as well as existing portfolio companies, supporting them in their growth and also the exit processes. She highlights her key learnings on how entrepreneurs can follow or skid off the exit path.
3TS PORTFOLIO NEWS
Piano Raises $88m and Adds Microsoft-Owned LinkedIn as Investor
Global analytics, personalization and subscription platform Piano has raised $88m in further funding. Through this round, a new investor LinkedIn Corporation joins the existing shareholders 3TS, Updata Partners and Rittenhouse Ventures. Since the previous investment round, Piano has grown revenues by nearly 400%, further expanded into the Asia-Pacific region, integrated its customer journey and data management capabilities, and acquired France-based analytics platform AT Internet.

"This funding, and the addition of LinkedIn as a strategic investor, will help us continue investing in the best technology and world-class talent, enabling our clients to create compelling, data-driven customer experiences," commented Trevor Kaufman, CEO of Piano. VP and Head of Business Development at LinkedIn Scott Roberts added: "The opportunity to collaborate with Piano to help unlock more value for publisher content on LinkedIn makes it a natural strategic investment opportunity."
Simartis Records 40% Yearly Turnover Growth For Three Consecutive Years
Simartis Telecom, a Catalyst Romania portfolio company providing solutions to more than 50 mobile network operators globally, has recorded an average yearly turnover growth of 40% in the last 3 years. The company has doubled its team compared to the pre-pandemic period, and the whole team, including R&D, has successfully been working remotely. In 2021 , Simartis is focusing on the development of a new range of next generation smart connectivity solutions for 5G and IoT, which will be launched at the end of this year.
GOOD READS & GREAT IDEAS
What's the Secret Ingredient to Great Mentorship?
Great Boards of Directors are a hallmark of the best companies. Your company deserves one too. The best directors are actually exceptional mentors. And mentorship, which is the ability to pass on the secret sauce to success, is proven to help build superstars.
How to Rapidly Test Any Experience
No matter what you think, most software products still lack great, easy to use UX. And the UX always needs to be improved. These are impediments to growth. Start every product development cycle with usability-first. This Rapid Testing Framework is a gold tool to use.
Strategic Imperatives Must Also Pass the "So What" Test
As the saying goes "if you can't measure it, it doesn't exist". But numbers aren't enough in measuring key results or KPIs. In the new book Outcomes Over Output, author Josh Seiden provides concrete, actionable examples of multiple "So What" tests in order to make sure outcomes are based on changes in human behavior that drive business results.
MEET THE TEAM
Antonela Dragomir, CFA, Investment Manager Catalyst Romania
Antonela is Romanian and she is the most recent addition to the Catalyst Romania team. With her background in private equity, she intends to strengthen the team's ability to find investment opportunities, manage investment processes and support portfolio companies.
Her career in finance started with sell-side equity analysis for some of Romania's leading brokerage houses, where she assisted the clients in investing into companies listed on the Bucharest, Sofia or Vienna stock exchanges and was involved also in preparation of various sector reports and macroeconomic analyses.

In 2011, Antonela made a first step into private equity and started working for a generalist private equity fund which had been investing in Romania since the 90's and had their second fund devoted to the SEE countries. She supervised a portfolio of companies from various industries such as media, healthcare, energy, and real estate. Along the years she also tirelessly studied for the CFA exam, which is deemed to be "the hardest finance exam in the world" and earned her CFA charter in December 2020.

Antonela holds a master's degree in Quantitative Finance and a bachelor's degree in International Finance, both from the Bucharest Academy of Economic Studies. Outside of work, she passionately supports NGOs dedicated to protecting environment and animal welfare. She is married and enjoys ballet dancing, photography and reading. She wouldn't think twice about going to an electronic music concert (if only they would be resumed!). Her favorite ballet is Giselle by Adolphe Adam and her favorite DJs are Joris Voorn and BT.
Antonela's Favorite Quote: "The true measure of a man is how he treats those who can do for him absolutely no good." –Samuel Johnson
Last Book Read: Fooled by Randomness – by Nassim Nicholas Taleb
JOIN US AT THESE EVENTS
Latitude59 – May 27.-28., Estonia
Women in Technology – June 7.-11.