By Alina Georgescu, Investment Manager Catalyst Romania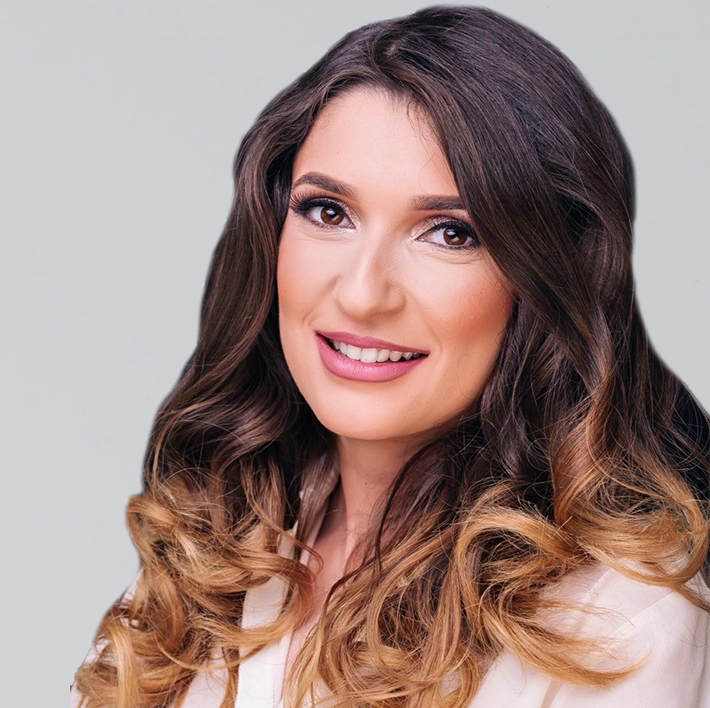 Over the last 5 years with Catalyst Romania, I have had the opportunity to take part both in making new investments and in developing our portfolio companies. Further, I have also helped some of the companies through successful exit processes, which are one of the most important processes in our business. In the following, I would like to highlight some of my learnings on how entrepreneurs can either follow well or skid off the exit path.
Entrepreneurs sell the company's past, while buyers acquire the company's future.
There are two types of successful entrepreneurs: the ones who build a business and get so attached to it, that they never want to sell it but instead they pass it on to their children, and the others that wish for a high exit multiple and see this as an opportunity to enrich their lives, either on a personal or financial level. In either case, it is important to remember that the company one is building is not just being sold, but it's also being acquired by the other side. In order to convince someone to make an acquisition, they have to be able to see the company's future potential, not only its past results. Of course, investors will rely on historical data to determine the future value of the company, but it is equally important that a company is able to build trust and give hope that it can reach its objectives or even surpass them.
Building a healthy company with a reliable product should be at all times the top priority of entrepreneurs. However, it's just the tip of the iceberg, as in reality there are many elements that contribute to a company becoming mature and I'd like to stress the following three must-haves. Firstly, a harmonized team that is able to work and grow together and which has the ability to merge and to accept additional members easily is essential. Secondly, the skill of the company to manage its (usually) scarce resources efficiently and use them exactly where they are needed the most at any given time. And last but not least, the willingness of the company to make simple but constant steps to improve its governance towards better strategic planning. All of this contributes to an image of an attractive company for potential buyers.
The fragile balance of focus.
The focus of any entrepreneur should be their company, its goals and KPIs. An exit process can be very time consuming and, in most cases, overwhelming for the management team, especially in fast-growing startups. It might sound counter-intuitive, but many entrepreneurs tend to get so engaged in the exit process, that they de-focus from the reason they started it in the first place: the business itself. An exit process usually takes between 6-12 months and it implies many hours of negotiations, due-diligence, managing excel files and presentations which aren't part of a company's core business. If the founders or managers don't have trusted partners to reach out to for support, they end up being the ones engaging and taking responsibility for the process themselves, which leads them to an even lower bandwidth.
An existing investor can and should play the very important role of a trusted partner. We at Catalyst Romania are always actively involved in our portfolio companies, taking weight off the entrepreneurs' shoulders, using our network and our expertise during (not only) the exit processes. We help identify the right investment bankers for specific industries, support companies with executive search, or look for potential co-investors and/or buyers who would be suitable partners for the company. In many cases we even end up leading the negotiations and the overall management of the process if needed.
The biggest risk in de-prioritizing company operations is to get to a point where the exit fails (and this can happen for many reasons), and then to also have to face a new reality with a weakened organization, a discouraged team and decreasing revenues. Timing and proper planning of an exit process are crucial, because one should only start it when they have the necessary resources to simultaneously ensure the company's growth plan and manage the exit process.
The art of negotiations.
The most important test that an exit process needs to pass is bridging the gap between the value a company has in the eyes of its shareholders and the potential that an acquirer sees in it. It's important to figure out where one wants to land after the negotiations and then start even further, but also not too far. If the parties' expectations are too far from one another, it's probably not worth even continuing the discussions. While entrepreneurs sell their years of hard work, invested enthusiasm and passion and many overcome challenges, most of which are evaluated on subjective terms, an acquirer looks at objective indicators like potential to scale, grow and bring returns.
Because of this, the valuation tends to stretch in a wide range, but it is important that, in the end, both sides understand the underlying reasons for the value the other side sees in the company and try to figure out ways to reach a mutual agreement. If there is an overall chemistry and desire to work together, gaps can sometimes be easily solved through adjustment mechanisms or multi-year earn-outs, which can guarantee a fair value of the company at specific times according to realized progress.
I wrote these lines highlighting the most important things to consider while preparing for an exit, but I believe these principles can also be applied by entrepreneurs intending to raise capital and to bring an investor on board. In both cases, signing the transaction documents is only one small step in an interesting and challenging journey, in which passion, hard-work and right partners can help bring amazing rewards!
If you want to discuss further, you can reach me at ageorgescu@catalystromania.com.