Dear friends,
 
We hope everyone had a great summer and had a chance to re-charge. At 3TS, we reached a major milestone recently by having the First Close of our new Fund IV. Everyone at 3TS is thankful to the institutional LPs that continue to entrust their capital with our investment strategy. And equally pleased to see a broad group of family offices and technology entrepreneurs joining us as fund investors for the first time. Similarly, we are excited to carry on providing growth capital and strategic value for scaling exceptional companies that leverage the strengths of Engineering Europe. The majority of companies in our active portfolio are fortunate to continue to see increased demand and growth as digital transformation continues to accelerate.
 
Enjoy the newsletter and stay healthy,
 
The 3TS Team
3 Key Learnings from the New Investment in Tosibox
Sever, our US-based Partner at 3TS, put together some initial learnings from the very first investment in our new Fund IV. Click here to learn more about Tosibox.
3TS PORTFOLIO NEWS
Tresorit Acquired by SwissPost
Congratulations to the entire Tresorit team on the very successful exit to SwissPost, from all of us at 3TS. What an awesome milestone! We were fortunate to partner with this executive team and help along in the company's journey.a
Piano and HomeCare/ Shiftmed in the top quartile of 2021 Inc 5000
Exciting to see these 3TS Capital Partners portfolio companies at the top of the Inc 5000 list. It's great recognition to be at the top of this list and a testament to the ability to focus & execute. Congratulations to both management teams for driving exceptional growth!
Crocs & The Body Shop choose SALESmanago Customer Data & Experience Platform
SALESmanago is establishing itself as one of the largest independent European Customer Data and Experience Platform providers, operating in 50 countries, with over 100 Partners and 2,500 customers all over the world.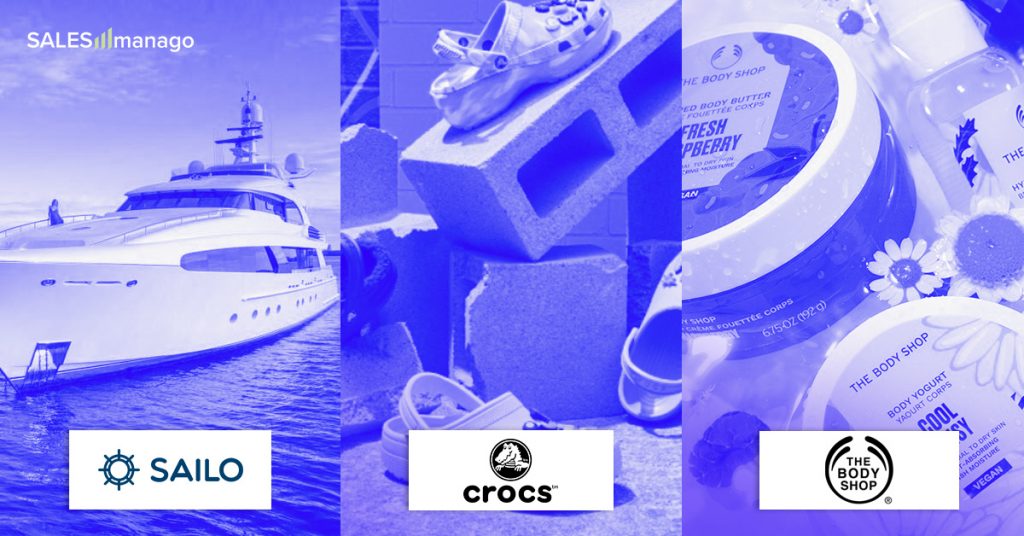 Digital.com recognizes Perfect Gym as top gym management software of 2021
Digital.com is a premier source of reviews that help small and mid size business choose the right tools. In the gym management category, it was great to see PerfectGym's be the winner based on the strength of its suite of products.
GOOD READS & GREAT IDEAS
8 Things That Kill SaaS Companies. And 3 That Don't,  by SaaStr
Avoiding ditches and dead ends is part of every company's journey. Here is a short-list of the fatal problems to prevent and sage advice for how to do so.
24 Ways B2B Marketplaces Win, by NfX
Marketplaces are disrupting just about every industry. We at 3TS have invested in a few over the past 5-6 years and we are looking for the next set. What type of marketplace will change your industry?
Advice for First-Time CEOs: Think in Swim Lanes, by Survival to Thrival
Whether you're a first time CEO or not, running and scaling a company is a series of complex equations. The swim-lane model can help break down multi-faceted key initiatives and map out an execution plan, that's easy for everyone to understand and follow.
MEET THE CEO – KAIJA SELLMAN, TOSIBOX
We met Kaija just as she was taking on the CEO role at Tosibox six months ago. After working together with Kaija, and the team, toward finalizing the investment, it's clear Tosibox is lucky to have her. Kaija brings 25 years of enterprise software experience across sales, marketing, customer success and overall management. She held several leadership positions at IBM Nordic and IBM Finland driving revenue and growth in multiple commercial segments. Through her leadership positions she learned how to lead multinational diverse teams to achieve business objectives. Her extensive international experience from leading technology-driven businesses is evident in her day-to-day activities. Since Tosibox leverage a global network of channel partners, Kaija's experience with re-sellers and other services firms is invaluable. She's a big believer in the strength of partnerships with clients by building long customer relationships and business partner eco-systems as growth drivers. She emphasizes building high performing teams with diversity to deliver company targets.