Dear Friends,
So just as we all thought we had a chance to get past this pandemic, October and November have proven otherwise, not only with infection spikes but a potential new variant. How will 2021 end? How will 2022 unfold? No one knows exactly. Our mantra remains Stay Calm and Grow. Our companies have continued to release new products, enter new markets, scale up their operations and hire new teams in preparation for 2022, which you can read about below. The impacts and shut-downs from Covid offer up unique opportunities to compete differently, upgrade story/messaging, change marketing tactics or revisit your pricing strategy. Meanwhile our new funds, 3TS Fund IV and Catalyst Romania Fund II, are both in full swing and looking to invest in the next generation of outstanding global challengers and local leaders from across Central Europe.
The 3TS Team
AVCO DEEP DIVE – How to Invest in CEE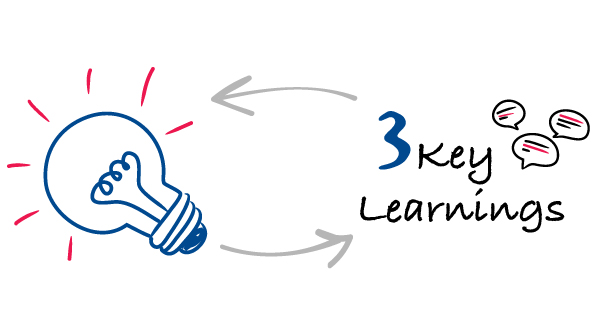 We are grateful to the Austrian Private Equity & Venture Capital Organization (AVCO) for hosting a vibrant, relevant event in November. The discussion focused on the topic of "How to Invest in CEE", where Pekka Maki, 3TS Managing Partner, participated on the panel alongside Uniqa Ventures, KAYA Ventures, and EY Venture Hub. We came away with a few key points.
CEE is on the Global Map – total investment in CEE crossed a notable inflection point in 2021, on track to grow 3x year over year and reach over €2B of capital deployed.
CEE is Attractive in Multiple Ways – while valuations are high everywhere and growth expectations have only increased, great opportunities continue to exist in CEE. Funds have to stick to their strategies because CEE entrepreneurs are getting more and experienced, CEE is a great place to work & live, while maintaining its cost advantages.
Exits Have Increased & Accelerated – the M&A environment and exits have also been strong, delivering a steady stream of proceeds across most of the CEE region. Global acquires, private equity and public markets are available exit paths to companies from CEE.
The full video of the AVCO event is available here.
3TS PORTFOLIO NEWS
Piano and Digiday Release New Audience Analytics Report
Bold move by our portfolio company Piano, bringing to market a modern analytics solution that is geared to power personalized commerce and maximize digital revenue.
Eyerim introduces Lens Scan: an online way of getting prescription glasses
Buying new prescription glasses on-line just got easier. Eyerim's new solution "reads" existing prescriptions, with the highest accuracy in the industry, making it much simpler & faster to buy that new pair of glasses from home.
What ComboStrike Sees going forward: 26 Predictions for Social Media Marketing in 2022
Social media is a rapidly evolving space. What's in store in 2022? Being a specialist marketing solution in the gaming space, ComboStrike has become a leader in leveraging social media to drive subscribers.
SeedBlink raises a record EUR 1.6 million from retail investors in FLOWX.AI's seed round
FLOWX.AI has raised $8.5 million, one of the largest European seed rounds this year. Our portfolio company, the crowdfunding platform SeedBlink, participated in FLOWX.AI's round with a record amount of €1.6m. This is the largest amount ever received by a startup through SeedBlink, to this contributing 108 private investors.
GOOD READS & GREAT IDEAS
12 Elevator Pitch Examples to Inspire Your Own [with Templates]
While you might think you have your company's story & messaging nailed, you probably don't. In any case, messaging needs to evolve along the company's journey as new markets are added, new products come along or your value proposition expands. Compare your quick-pitch against these best-in-class examples.
Why Are Workers Really Quitting? You Can Boil It Down to One Simple Reason
It's the Manager. Half of all employees says they moved on because of a bad manager. More than likely the reasons your employees leave are internal, not external market dynamics. Employees stay when the company's vision and their passion intersect. Great leadership is the other key ingredient.
Why a Great Rep Can Close 9x More Than a Poor Rep, and Even 2.5x More Than a Good Rep
A reminder of the difference between Great and Good. Hiring is hard, but never, ever settle. Read on to learn the 5-6 key traits to look for to keep finding great sales reps.
MEET THE COMPANY – PERFECT GYM
In 2014, the co-founders of Perfect Gym identified a niche demand within the fitness industry, the need for a unified membership management software that would automate the operational process of running a gym. Since then, Perfect Gym has secured its position within the global fitness market, servicing more than 1,100 clubs globally.
Perfect Gym's goal is to drive digital transformation in the fitness industry, from single clubs to the largest fitness enterprises. To achieve this, Perfect Gym has automated all gym management operations, including customer relationship management, a mobile app and client portal, giving members back the control to effortlessly interact with clubs on their terms. Driven by this ambition, Perfect Gym continues to expand its offering and builds on the core cloud-based system and open API. The flexibility of third-party integration through an open ecosystem is what sets Perfect Gym apart. Understanding the importance of data security, Perfect Gym completed the International Organization for Standardization audit and was awarded the ISO/IEC27001 Information Security Management Certificate guaranteeing the safety and security of customer data.
This has led Perfect Gym to attract the largest enterprise fitness chain in CEE as new client. As a scalable software platform Perfect Gym continues to grow, delivering features that streamline all club operations including tools to help customers adjust to the current pandemic.
JOIN US AT THESE EVENTS
Slush – 1 – 2 December – Helsinki, Finland
Noah – 6 – 7 December – Zürich, Switzerland