FEBRUARY 2022
Dear Friends,

The holidays already feel far away in the rear-view mirror. Meanwhile, 2022 has started off with a roar. The lingering pandemic, geo-political standoffs, ongoing inflation and of course what followed, market volatility.
On the heels of a record-setting 2021, what will be in store in 2022 and how will the year measure up? At 3TS we look to one of our core principles for guidance – Progress is Everything. For us this means doubling down on the strategic value we bring so our portfolio companies accelerate their progress, helping management teams expand to scale through rapid progress and finding new breakthrough investments that propel human progress. The arc of technology adoption is still in its early stages and the years ahead are bound to continue to be exciting.

All the best to an awesome 2022!

The 3TS Team
3 KEY LEARNINGS – HAVE YOU STRESS-TESTED YOUR STRATEGY LATELY?

Whether your company is growing exponentially, expanding at a reasonable rate or working on re-building growth, stress-testing your strategies regularly will help uncover new expansion ideas, fix suboptimal processes or avoid major pitfalls. Stress-testing is not just about preparing for downside risks. It's also about identifying new angles for growth or new ways to move into adjacent markets, add product modules, or increase differentiation. Leaving any of your strategies on "cruise-control" is never a good idea. The last two years, and especially the last three months, have reminded us that we live in an uncertain world, which brings both unique opportunities to take advantage of and unforeseen challenges that can derail even the best-laid plans. Here are 3 Key Learnings to stress-testing your strategy.
Frist of all, Does the Company Really Have a Strategy?
Unreliable Strategy Parameters: Objectively, openly identify and discuss if any of the following types of issues show up in your key company goals or any functional area:
Hope; Status Quo; Match Competition; Just the Best Practices; Shiny Objects*; All or Nothing; All Things to All Clients.
If two or more appear anywhere across your organization, its highly likely your company doesn't have a scalable strategy.
(*Shiny Objects is the tendency to chase after new features, partners, countries, etc, that distract from the core direction).
Strategy Must Have's: Replace the parameters above and make sure you incorporate these tenets for sound strategies that can scale:
Be Sustainably Different; Be Deliberate; Prioritized Growth; Insightful based on Data; Reduce Biases; Make Tradeoffs; Diversify; Drive the Rate of Change; Profitable Growth.
Thinking through and implementing 3-5 of these parameters will inevitably drive new growth or strengthen your strategy.
10 Questions Every CEO and Executive Should Ask: Lastly, below are some actionable ways to continually stress-test the company's strategy. Consider adding these types of questions to your weekly management meetings, quarterly offsites, Board meetings and your annual kick-off:
Will Your Strategy Beat the Market? Does it Have a True Source of Sustainable Advantage? Is Your Strategy Specific about Where to Compete? Will it Put You Ahead of Market Trends? Is Your Strategy Based on Proprietary Know-How? Does it Incorporate Uncertainty, and Reduce it? Are Focus and Agility Balanced? Is Your Strategy Objective? Is there Conviction in the Organization? Where's the Action Plan of Who Does What/When?
Feel free to reach out to me (stotia@3tscapital) to discuss further.
Good luck out there!
3TS PORTFOLIO NEWS
3TS Capital Partners is a Finalist for the Central and Eastern European Deal of the Year
We are thankful to Real Deals for nominating 3TS in conjunction with the SalesManago PE-led transaction, which turned out to be a great exit for our Fund III. Since it was the largest single investment in marketing automation in Europe in 2021, fingers crossed that we and the Company win. Real Deals has held the Private Equity Awards for 21 years, becoming the longest running awards in our industry in Europe.
Piano Named Best Subscription Platform in 2021 Digiday Technology Awards
Congratulations to Piano for this unique award. Digiday is one of the key premier thought leaders in the multi billion dollar Global Digital Media market. Piano's suite of products has enabled hundreds of digital media providers to dramatically scale up subscription revenue, especially through the COVID-19 pandemic when other revenue sources were hampered.
PerfectGym is Excited to be part of the European Health & Fitness Forum EU Digital Strategy
As part of EuropeActive (Europe's health and fitness association), PerfectGym plays a key role in the primary strategy of helping to digitize the fitness sector toward healthier living – "more people, more active, more often". By streamlining and automating all of the operational processes of running a gym, PerfectGym is helping hundreds of clients like Fitness24Seven to fulfil their missions of offering high-quality training around the clock, seven days a week.
Entelo Releases Data-Driven Diversity Sourcing for Talent Leaders
Inspiring to see Entelo, a leading recruitment automation provider, roll out a next generation capability that enables corporations of all sizes to quickly ramp up their strategic diversity, equity and inclusion (DE&I) initiatives. This is another good example how 3TS has been applying ESG principles across our firm, from our investment strategy, all the way down to our portfolio companies.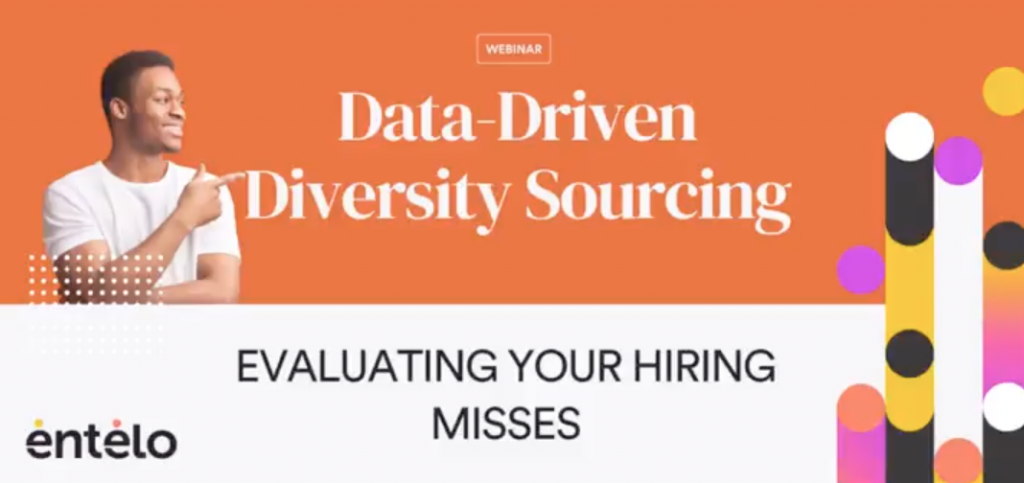 ComboStrike Leads SI Games' Football Manager 2021 launch on Twitter, enthrals fans and gamers across Europe
With ComboStrike's help, Sports Interactive (SI) Games was able to successfully promote its new release on Twitter. This was a new channel for SI and the first time using this particular social media channel. In order to drive up anticipation, the ComboStrike/SI Games campaigns leveraged AI to analyze user responses and pre-rank players. The result – 14.9 million impressions across UK, France and German markets.
Romanian Startups Venture Capital Funding During 2021
It's great to see that venture and growth capital investment tripled in Romania in 2021, as the market accelerated, begun to mature and a new generation of fantastic companies have emerged. As part of our regional CEE strategy, 3TS has invested in 15 awesome companies from Romania over the past 11 years, directly and through our sister fund Catalyst Romania.
GOOD READS & GREAT IDEAS
The Art of Persuasion Hasn't Changed in 2000 Years – by Harvard Business Review
Whether you're starting a company, closing new customers, expanding your executive team, raising capital or engaging with potential acquirers, positive and successful persuasion plays a key role. Persuasion is not a "soft skill", it's a fundamental skill. Try using the five devices outlined by HBR, in your next sales pitch or conference presentation.
11 Top Tips to Drive Down Churn – That You Can Implement Right Now! – by SaaStr
Net Revenue Retention (NRR) is one of, if not the single most important metric to maximize for SaaS companies. If NRR is below benchmark, your company will be losing too much existing revenue, new sales won't be able to overcome these loses, up-sell opportunities disappear and company scaling will be bound to stall-out. Check out these 11 practical ideas that can be implemented quickly to decrease churn now and in the long term.
Measure What Matters – by John Doerr
As we head into 2022, if you haven't done so already, mid-Q1 is a great time to re-visit and make sure you've got the right key metrics, from the top of the company, threaded all the way through your organization. We found that "Measure What Matters" has a series of proven, relevant, and applicable Objectives and Key Results (OKR) examples, that we know will help your company set the right course and keep your employees focused on the right initiatives, in order to reach your 2022 targets and beyond.