DECEMBER 2021
Dear Friends,
2021 has been an extraordinary year for growth capital investing, and at the same time, it's been an extremely busy, whirlwind year with many ups & downs. With Christmas and New Year around the corner, we want to take a moment to say Thank You to all our portfolio companies' teams, our fund investors, board directors, co-investors, and all the other individuals that played key roles in driving success forward, despite the challenges we've lived through in 2021. At 3TS, we are grateful for an exceptional year in which, somewhat like the Twelve Days of Christmas song goes, we've accomplished "7 important follow-on financings, 5 great exits, 3 exciting new investments and 2 new funds …".
Merry Christmas and here's to a fantastic, healthy New Year in 2022! We look forward to seeing you all as early as possible in the coming year!
Cheers,
The 3TS Team
3 KEY LEARNINGS – SALESMANAGO EXIT

We were fortunate to partner with the Founder CEO, Greg Blazewicz and SalesManago back in 2016. Since then, the company expanded revenues 4x, grew its client base by 3.5x and went from being active in 3 countries to 9, becoming a European leader in marketing automation. All of this culminated in the SalesManago – SilverTree & Perwin transaction, which is the largest marketing applications investment in Europe in 2021. This resulted in a tremendous exit for 3TS and begins a new chapter for SalesManago. Thinking back across our journey with the company, here are three major takeaways:
Refine Your Sales Recipe – Experiment, experiment, experiment. The sales approach that gets a company to a certain stage, will not be enough to take it to the next level. SalesManago was proactive in constantly testing new techniques, new packaging or new messaging that enabled the company to evolve its sales strategies and avoid hitting roadblocks (having to recover after stalling-out is 5x harder).
Initial Customers May not be the Scalable Customers – Finding product-market-fit is not easy and takes time. What's even harder to recognize and change is that initial client segments can turn out not to be scalable. Clients that are willing to take risks and buy quickly, can also be very challenging to expand or support effectively. At different inflection points across the growth curve, its critical to re-focus, refine or adjust towards market segments with scalable clients. At SalesManago this meant focusing on larger clients over time that were able to use the platform on their own, expand to more modules and realize higher ROI. 
You're Really Never 100% Prepared for an Exit – Exiting is a cruelsome process and it should start with proper preparation. SalesManago had done a solid job to ensure its house was in-order by getting to a point where its sales machinery was delivering consistently, ensuring its financial operations were aligned, overachieving key SaaS metrics, and having a world-class advisor in GPBullhound a year in advance. The intensity of the exit diligence still stress-tested every aspect of the business, every department and every assumption. This underscores how important the process of preparing for an exit 1-2 years in advance really is. Without it, even for the fastest growing companies the last phases of the exit can derail and even scare-off buyers altogether.
3TS PORTFOLIO NEWS
Not 1, but 2 of 3TS' Portfolio Companies are in Deloitte's Tech Fast 500

We're proud that both Piano (#274) and HomeCare/Shiftmed (#350) were named among the elite 500 fastest growing companies this year. It's a great, well-deserved achievement by both management teams considering that 2021 Technology Fast 500™ companies' median revenue growth was 521% over the past 3 years.
OpenLine Acquiring Parsek Marks the 5th Exit for 3TS in 2021
Parsek has built some of the best patient engagement solutions, while in the 3TS portfolio. Combined with OpenLine, the two companies can scale further to become a dominant force in improving healthcare outcomes.

CodeOfTalent Becomes 2nd Investment in 3TS' Catalyst Romania Fund II
We are all glad to partner with CodeOfTalent, born in Romania, a breakout leader in corporate digital learning and look forward to helping the team build a global challenger over the coming years. The speed, quality and flexibility of CoT's end-to-end platform, coupled with a long list of brand-name clients (Coca-Cola, Bosch, Porsche, National Bank of Greece, OTP Bank) is a great foundation for lift-off.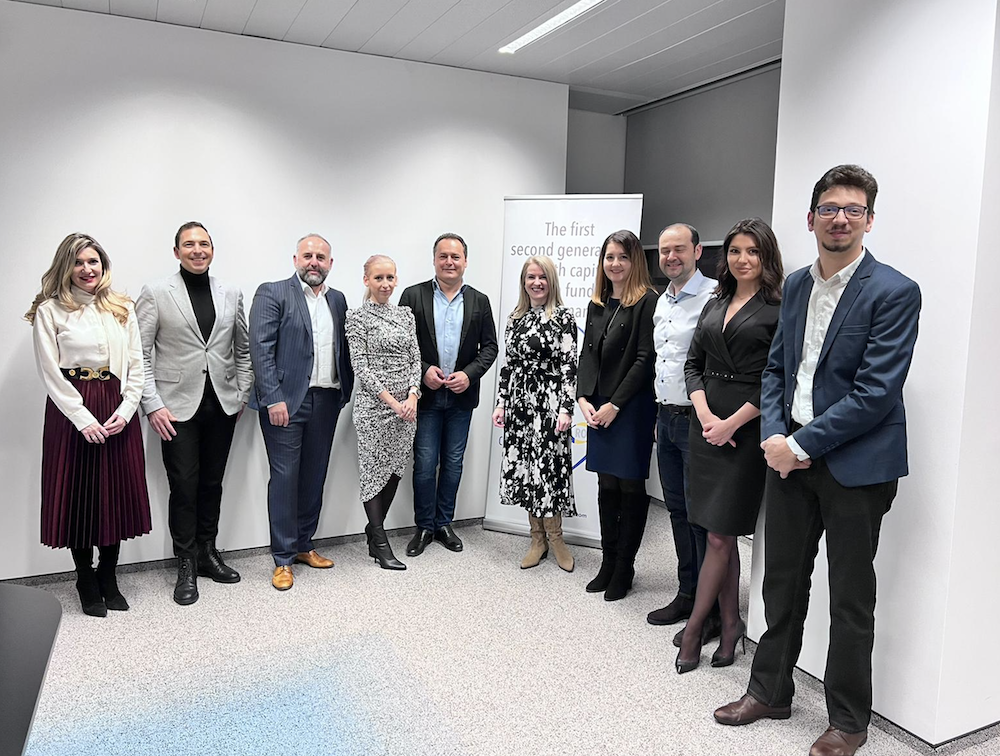 Back in Full Force – 3TS at Slush in Dark and Cold Helsinki
It was incredible that one of the world's largest start-up events, Slush, could take place as an in-person extravaganza in early December in Helsinki. 3TS among other top VC, PE and CVC investors participated at this sold-out event, which brought together some 8,800 founders, investors, executives, and media under the lead theme "Entrepreneurial Renaissance". Four incredible days of meetings, presentations, and fun together with some of the greatest innovators, leading investors and tons of others really revived the spirits. This time however there was no slush nor sleet, just frozen winds. We will be back next year!
GOOD READS & GREAT IDEAS
With the upcoming holiday break, here are three must-read recommendations that we found to bring practical advice & ideas, ready to apply in January.
Masters of Scale: Surprising Truths from the World's Most Successful Entrepreneurs
Brilliant, intense and provocative lesson-learned, based on interviewing over 100 execs that helped, from the earliest days, to scale Apple, Netflix, Microsoft, Instagram, Spotify, and others. How do you find a winning idea and turn it into a scalable venture? What can you learn from a "squirmy no"? When should you stop listening to your customers? Which fires should you put out right away, and which should you let burn? How do you align revenue and values?
The relentless focus on attracting the best talent, from the exec level down through employee ranks, is one of, if not, the most critical factor in company scaling. Most companies still reply on generic job profiles and flighty interviewing. Few teams apply performance methodologies and the results are evident – 50% of hires turn out to be a mistake and exec-level hiring errors cost companies €1.2m on average. Tested over the past 20 years in some of the best-known companies and private equity firms, "Who" provides a proven framework for improving hiring success by 50-90%.
Contagious: Why Things Catch on
Maybe this is a fiery name for a book during a pandemic, but Contagious has really been one of the best software marketers' playbooks full of real-world ideas and techniques for the past 8-9 years. From designing messaging, product packaging, attention-grabbing headlines or content that takes-off, learn about the 6 principles that make new ideas "contagious".