---
---
Last month we announced our newest addition to our portfolio, where we led the €11.5m Series B investment round in Tresorit, a rapidly emerging leader which provides end-to-end encrypted file sync & sharing for businesses.  Tresorit provides zero-knowledge encryption technology and unique encryption key management and guarantees on-premise equivalent security for businesses while offering consumer-grade simplicity. With more than 17.000 customers and recurring revenue growth rate of 3x every year in the last three years, Tresorit now aims to further accelerate its growth by building on the rising demand for secure cloud solutions that protect against data breaches. Previously Tresorit raised its seed and Series A rounds from local VC and angel investors in Hungary. Now we are excited to support them as their follow-on investor in their next chapter of growth. The proceeds from the new round will be used to broaden management team, to scale up marketing and sales teams and to work together with new channel partners to further expand its global reach.
---
Safesize Partners Up with Eobuwie to Bring Next-Gen Retail Experience
---
Safesize,provider of the world's most advanced technology for analyzing and optimizing footwear comfort and fit, has partnered up with Eobuwie to bring a digitally powered store concept which delivers multi-appeal operation for its digital-first customer base both online and in the store.
Eobuwie launched the new platform and the shopping experience earlier this week under the name esize.me powered by Eobuwie. Eobuwie's main shareholder is the CCC Group, which is one of Europe's largest footwear manufacturers and retailers.
Safesize's platform captures shoe and foot data with a tailored state-of-the-art, patented scanning platform (including 3D scanners and shoe scanners in the warehouse), that then provides recommendations to consumers for which shoe and size would provide the best fit and comfort. You can watch this video for an insider's look at the new concept store and to see Safesize's technology in action.

---
Piano CEO Trevor Kaufman Talks About Collaboration with Business Insider

---
At Digital Content Next's (DCN) Subscription Innovation event, Claudius Senst of Business Insider spoke with Trevor Kaufman, CEO of
Piano
, about how their teams' collaboration drives Business Insider's consumer subscription business.  Here are a few takeaways from their session:
Data shows that asking people to turn off their ad blockers is a gateway to consuming more content, perhaps because they feel that they've bought something.
Shifts are happening with how journalists rate the value of their stories – the pageview metric was once the holy grail. Now journalists can see how their work can drive a different kind of consumer engagement and subscription revenue to the company.
Further, publishers that optimize for social and scale are producing one kind of content. Optimizing for subscription engagement can be another type of content.
Visit frequency is paramount in the subscription business and Business Insider draws readers in with a guest pass. The guest pass provides a great opportunity to incentivize return visits via newsletter teasers.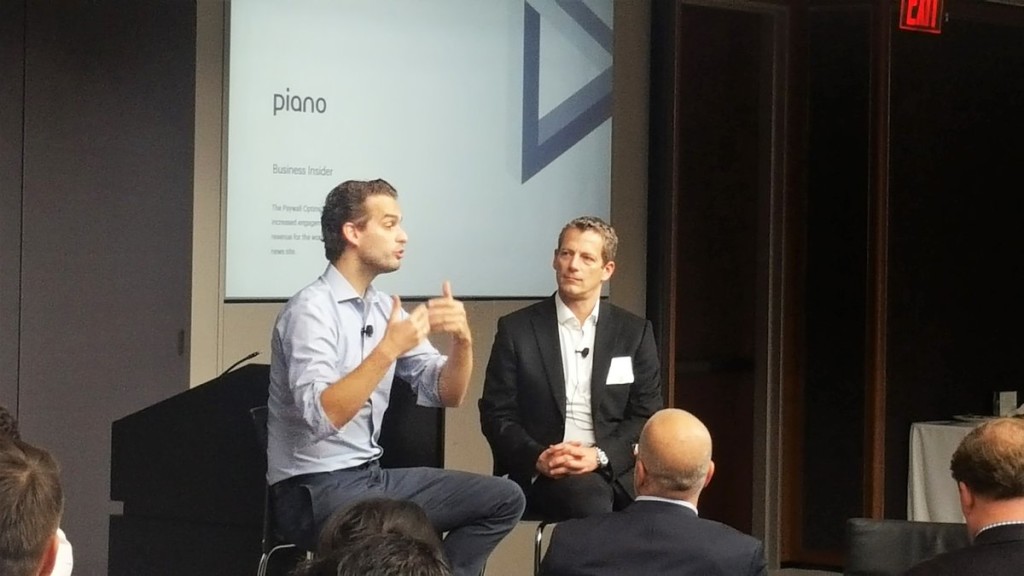 ---
 Perfect Gym Co-Hosts Sales and Lead Management Academy
---
Last week Perfect Gym Software co-hosted Sales and Lead Management Academy – a workshop for gym managers, fitness center owners with expert speakers from the fitness industry. Program included sessions about sales processes, sales strategy and the proper management of a sales team. Perfect Gym's new CRM platform was also presented during the event.  Over 90 people signed up for a two-day event, during which sales and retention topics were covered in detail. The speakers included globally recognized industry experts, including Sebastian Goszcz, Arkadiusz Wolski, Małgorzata Gala, Edyta Brzęcka, Peter Croft, Paul Hopkins and Tomasz Napiórkowski.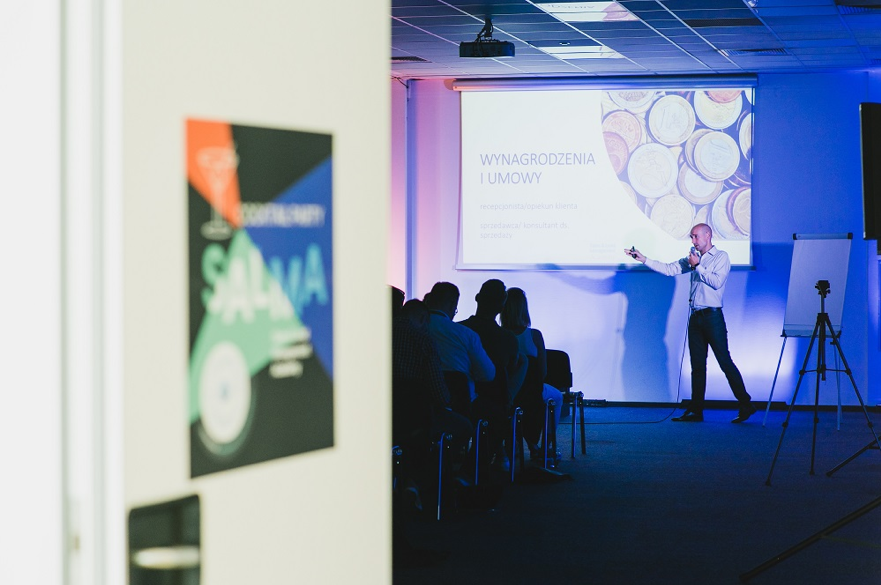 ---
Smartdreamers Secures €1.2m to Accelerate Growth
---
Catalyst Romania portfolio company
Smartdreamers
has raised €1.2 million from GapMinder Venture Partners and Catalyst Romania. Founded in 2014, SmartDreamers provides a platform for social media marketing automation tailored to the needs of recruiters and agencies. It streamlines publication of job ads on different websites and social media campaigns and provides advanced analytics of their performance. The Company has gained strong traction in Central and Eastern Europe markets and now plans to expand both within the continent and into new markets such as APAC and the US.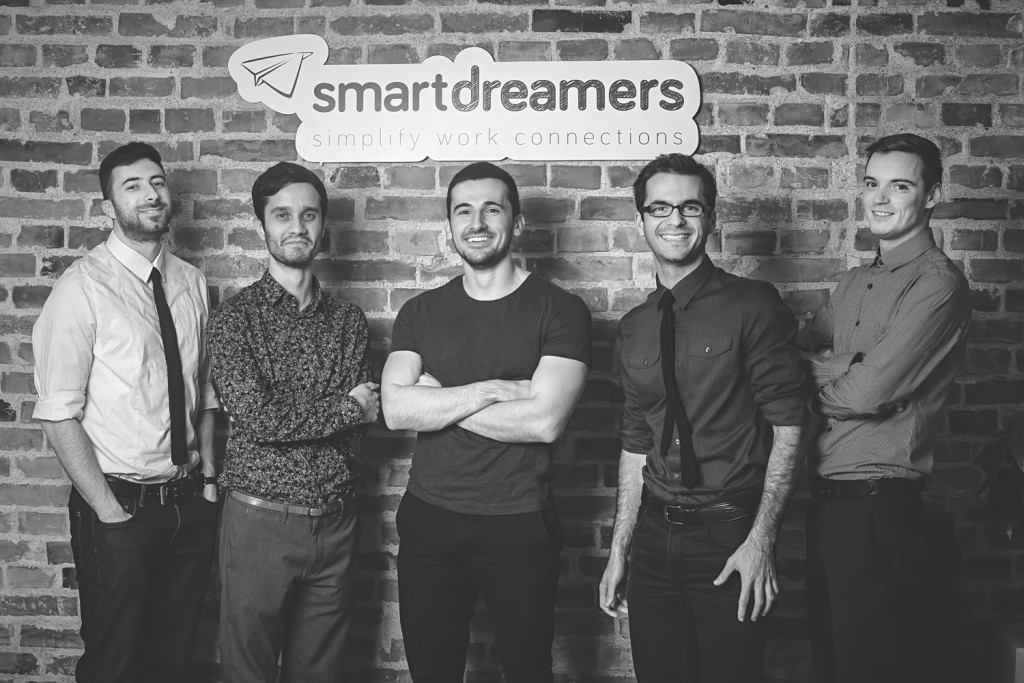 ---
PORTFOLIO SPOTLIGHT: CONVEYIQ
---
ConveyIQ
is an HR Tech company which provides the only integrated suite of candidate communication, scheduling and digital interviewing management platform that helps automate recruiting operations end-to-end. Over 140 enterprises leverage ConveyIQ in their recruitment operations and yield dramatically improved candidate engagement, speed to hire and talent quality, while optimizing their large and growing investments in candidate sourcing. Through its close integration partnerships with market leading ATS (Applicant Tracking Systems) providers such IBM/Kenexa, Oracle/Taleo, Greenhouse and iCIMS, ConveyIQ offers its Talent Communication platform to enterprises globally. ConveyIQ is headquartered in New York, NY, USA with a technology center located in Belgrade, Serbia.