---
NEXD Raises New Round to Fuel Global Expansion
---
NEXD, recently announced that it has raised a new round of financing led by NEO Ventures with continued support from 3TS Capital Partners and participation from the newly appointed Chairman Alex Rahaman. The new round will be used to fuel further international expansion. NEXD develops unique software to create rich media, mobile and desktop ads which load and run much faster and smoother compared to traditional HTML5-built ads and ultimately result in much higher user engagement and conversion. 3TS Investment Director and NEXD Board Member, Svetoslav Stefanov had the following comments about the new round, "NEXD's technology delivers much higher effective return on investment to advertisers, while also bringing much more enjoyable and engaging experience to the ad audience. We are looking forward to supporting NEXD's growth together with our new partners, NEO Ventures." To learn more about NEXD and how its technology helps major brands, please visit www.nexd.com.
---
Funderbeam Scores $4.5m to Accelerate Growth

---
3TS portfolio company Funderbeam, recently closed a new round raising $4.5m in Series A funding. The round is led by UK based Accelerated Digital Ventures (ADV) and includes new investors such as GK-Plug and Play Indonesia, and Pandan Ventures. The new round will be used to develop a stronger secondary market offering as well as for further expansion into key markets such as Asia, starting from Singapore where Funderbeam has an office and then to continental Europe. Funderbeam provides an SME investment data and trading platform based on blockchain technology, which offers information and e-finance services for fundraising, syndicated investments and trading. To learn more about Funderbeam, please visit www.funderbeam.com.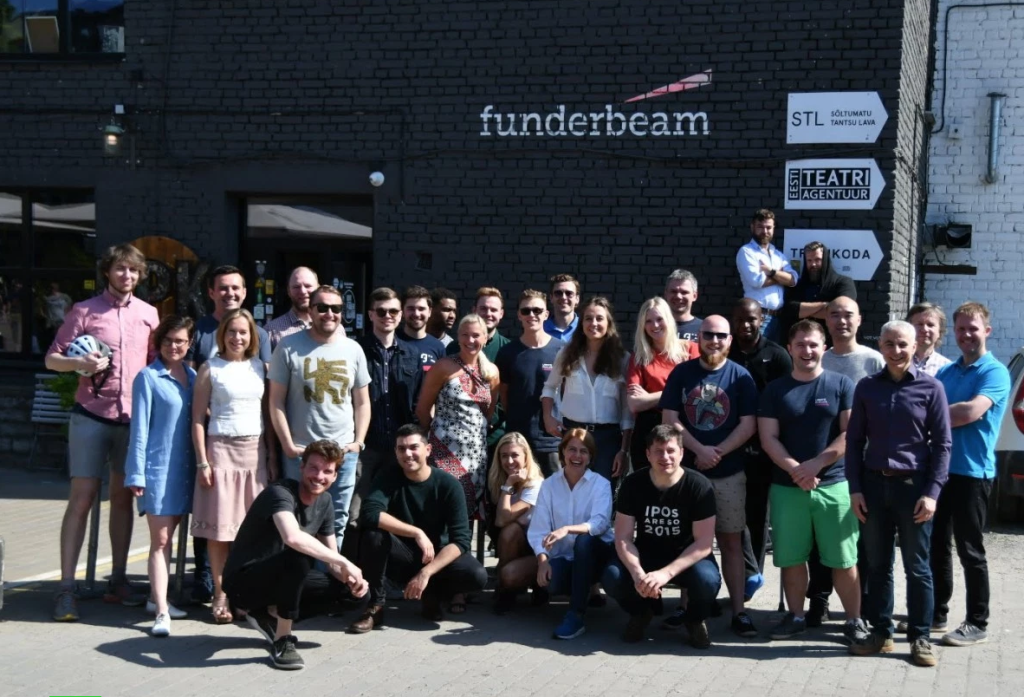 ---
Tresorit Appoints Peter Ruchatz as CRO

---
Following its Series B round, which was led by 3TS, Tresorit has been focusing on strengthening its go to market capabilities while maintaining a strong growth trajectory. In line with its plans for accelerated global expansion, Tresorit recently announced the appointment of Peter Ruchatz as CRO. Peter has more than 15 years of experience in leading go to market initiatives for fast-growing SaaS and software firms. In his role as CRO, Peter will be responsible for overseeing Tresorit's global sales and marketing efforts, accelerating growth with commercial customers and expanding Tresorit's global footprint. Prior to joining Tresorit, Peter has held various leadership positions including CMO at data protection company Veeam Software, where his efforts helped doubling the revenue to over $600M within 3 years and position Veeam as leader in the Gartner Magic Quadrant. Before that, Peter served at Salesforce.com as Vice President Central Europe and held Business Group Lead positions at Microsoft in the US and Germany. He started his career with the Boston Consulting Group where he spent 5 years advising businesses on growth and go-to-market strategies.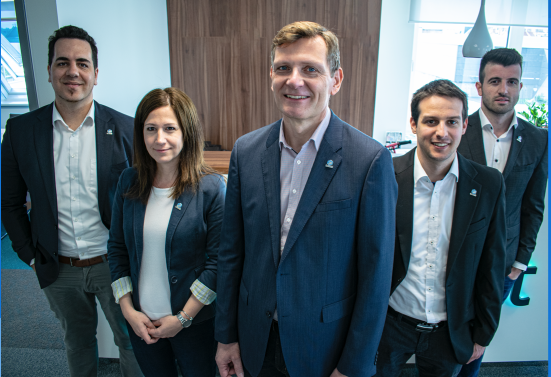 ---
AI & ML are not the Future of Marketing Automation, They are Its Present

---
Artificial intelligence and machine learning are an increasingly integral part of many industries, including marketing. But while we often talk about using or incorporating AI in marketing, what do we really mean by that? What does it look like in practice? In a recent blog post, 3TS portfolio company Salesmanago's Julia Paduszyńska took a closer look at how AI technologies became prevalent in the marketing industry and the advancements in marketing automation through these new technologies. You can read Julia's excellent post here and learn more about Salesmanago and their AI powered marketing automation solutions at www.salesmanago.com.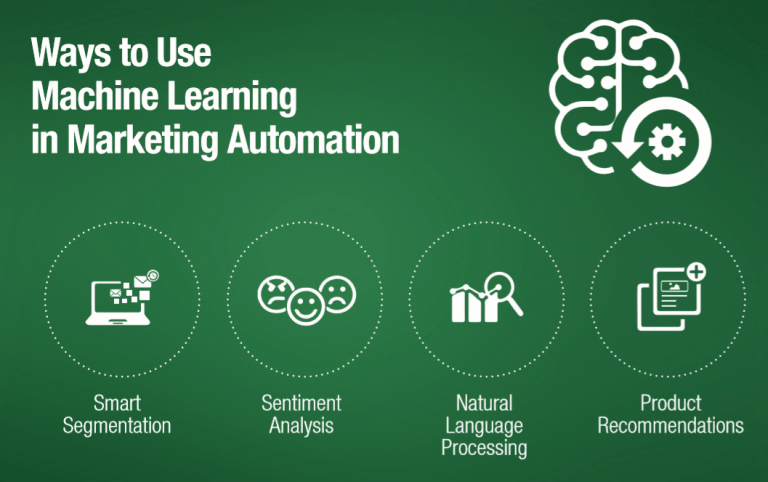 ---
Piano Chosen as a 2019 Red Herring Top 100 North America Winner

---
3TS portfolio company Piano continues to receive industry recognition for its solid growth and clear market leadership. Last week, Piano, the leading subscription management and customer experience technology provider, recently announced it has been chosen as a winner of Red Herring Top 100 North America 2019, which recognizes the continent's most exciting and innovative private technology companies. Companies were judged by industry experts, insiders and journalists on a wide variety of criteria, including financial performance, innovation, business strategy, and market penetration. Piano enables media companies and marketers to easily orchestrate, measure and optimize the entire customer experience to drive revenue and automate results. To learn more about Piano, please visit www.piano.io.
---
Focus was CEE Investment Trends at 0100 VC & PE Conference

---
Last week, 3TS was one of the key participants at the 0100 Venture Capital and Private Equity conference that was held in Bratislava. The one-day event brought international and regional LPs and GPs together where they exchanged perspectives and shared insights about the industry and trends. The conference was attended by more than 100 industry professionals and the program featured speakers such as Tomas Kubica (KKR), Ewa Abel (EIF) and Ertan Can (Multiple Capital) on multiple panels covering topics such as investment trends and development of ecosystems across the region. 3TS Investment Director Elbruz Yılmaz was one of the speakers on the panel discussion focusing on private equity activity in the region where he shared his views about recent exits and future outlook for technology company transactions in the region.
---
3TS at EMPEA's Global Private Equity Conference
---
Last month, 3TS team were present at the 20th EMPEA Global Private Equity Conference held on May 20th in Washington D.C. 3TS Partner, Sever Totia was one of the panelists on the Central and Eastern Europe panel. The panel featured a broad spectrum of the private capital ecosystem in the region, with the perspectives of Colin Clark of The Rohatyn Group, Anne Fossemalle of EBRD, Krzysztof Kulig of Innova, Sever Totia of 3TS Capital Partners, and Marcin Wysocki of Avia Capital. The panel began by outlining the unique opportunity in CEE, which combines many of the positive demographic and macroeconomic trends found in other emerging markets, but with the added stability and accessibility of developed markets, the EU in particular. Large leveraged buyout investments from pan-European shops have given CEE a reputation for having expensive assets and few deals available, but, in fact, the companies below the target size for these firms are under-served by capital. This lack of competition represents an opportunity for those who have the capital and the experience to deploy it. Given the relatively small size of individual companies in CEE, the panelists also discussed strategies for expanding their companies to other countries in the region, as well as to Western Europe and the United States. The panel also noted the technology talent available in the region and the promising investment opportunity with software companies that earn some of their revenue from other markets.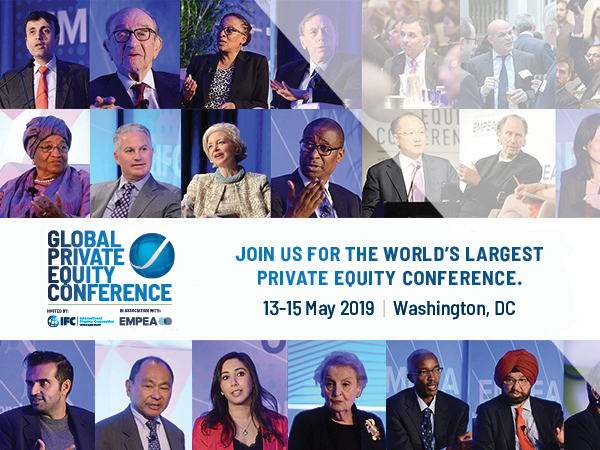 Elbruz Yılmaz, Investment Director
Originally from Turkey, Elbruz has lived and worked across Europe and US. Before joining 3TS, Elbruz worked in various roles in venture backed software tech companies active across the US, Europe and Middle East. He launched Turkey's first seed fund at Inovent in 2008 and founded Galata Business Angels (GBA) most active angel investor network in Turkey.
At 3TS, Elbruz focuses on software and consumer internet investments, with a special interest in retail tech, HR tech, SCM and marketplaces. He currently leads investments in portfolio companies such as Solvoyo – a supply chain optimization software company, Eyerim – leading online eyewear retailer in CEE and Safesize – providers of omnichannel virtual fitting recommendation platform for footwear retailers.
Elbruz has a degree in Economics from Ege University in Turkey and an MBA from Pittsburg State University in the US. He was born and raised in Turkey, lived in Germany, US and finally settled in Vienna with his family. Elbruz is an avid motorcycle rider and loves taking long (and sometimes fast) trips across Europe. He spends most of his free time chasing his one and a half years old son around and teaching him the intricacies of life on two wheels.
Elbruz' Favorite Quote: "Hard work beats talent when talent fails to work hard" – Kevin Durant
Last Book Read: "21 Lessons for the 21st Century" by Yuval Noah Harari