Dear Friends,
We hope all of you had a great summer and had a chance to unwind. At 3TS, while we all see headwinds and growing uncertainties, we are proud that our portfolio companies continue to scale by growing revenues 80% y-o-y on average. What an awesome achievement and congratulations to all the management teams. Take a look at our portfolio company headlines below. It's clear that vague times will continue to be with us for the foreseeable future, be it macro-economic fears, lingering pandemic, or the tragic Russian war in Ukraine. With that as backdrop, we revert to one of the other 3TS core principles – Focus. For us that means the ability to double-down on what works by re-directing resources, eliminate everything that seems marginal, and cut-out outside distraction factors. We hope that the second half of 2022 will be a strong business period for all and look forward to a great end of the year.
The 3TS Team
3TS KEY LEARNINGS

Annual Planning and Tightening Accountability
As companies work on 2023 annual planning over the next months, this time around will prove more difficult considering all the challenges around us. Don't worry, the arc of technology adoption that's digitizing so many processes will continue to offer plenty of growth opportunities for all types of companies in the long-term. However, in times like these we have found, through experience in past cycles, that tightening accountability even further than usual helps to navigate successfully through rough waters. That's because team members will have clearer goals, more focus, deliberate delegation, and a more direct reporting line to management.

After your team has set the right direction and the right speed for next year's plan, we've found over the years that the RASI Model (Responsible, Approval, Supports, Informed) is a great strategy to help ensure agility and accountability.
3 Key Learnings about using RASI:
First of all, here's what RASI stands for:

R – "Responsible" Who gets fired if not accomplished? Only one person is identified.
A – "Approves" Who has veto power over the path or decision? No more than two persons.
S – "Supports" Who must allocate resources? Can be cross-functional.
I – "Informed" Who needs to know when the action is completed, maybe to start another task? Always cross-functional, includes management.

Strategic objective or tactical actions need one and only one "Responsible" party – nothing gets done by committee. In many cases team members hesitate too long or lunge forward too fast because there isn't clear "Approval" or Veto power assigned. This leads to missed opportunities on the revenue side or wasted resources/cash burn on the expenses side.
Having a clear set of defined resources seems obvious but "Support" is always cross-functional and almost always resources are not assigned far enough across the organization. Keeping everyone up, down and across the organization "Informed" is also something left incomplete. Too many activities start but there's not enough follow up on what happened, how did go, what was the impact.
RASI, like ORKs or other approaches, provides a holistic management framework to use to coalesce your organization toward the right, high-growth goals.
3TS PORTFOLIO & NETWORK NEWS
3TS Leads Autenti's New EUR 8.5m round, as It Scales Rapidly Across Europe
Delighted to have Fund IV invest in Autenti, alongside BNP Paribas, Elevator Ventures (Raiffeisen Bank CVC), Alior Bank, Black Pearls and Innovation Nest. Autenti's unique secure signature and document workflow automation platform also tightly integrates a full suite of electronic seals, identification methods and KYC qualified services. Autenti has been proven by 4,500 clients across Europe to be a critical solution in executing core business processes for Financial Services, Insurance, Manufacturing, Healthcare, and other regulated industries. Welcome to the 3TS family Autenti!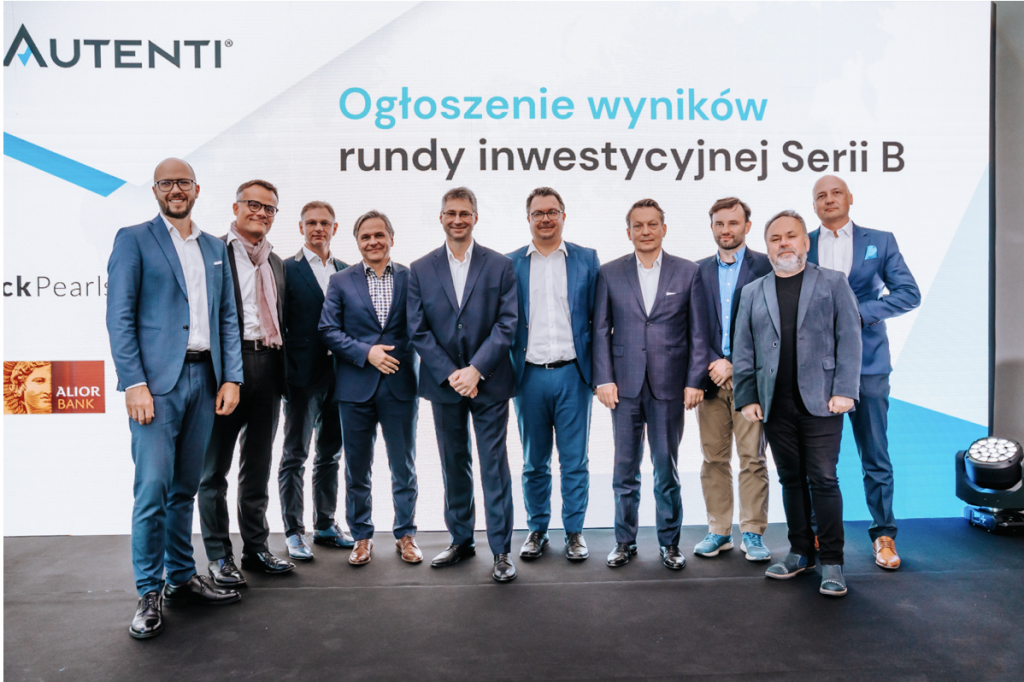 SilkRoad Acquires 3TS Portfolio Company Entelo
Another 3TS Exit – SilkRoad Technology buys Entelo, the SaaS candidate search and recruitment marketing technology company. Congratulations to the Entelo team for completing the transaction and success in the future.
HomeCare/ShiftMed Made it into the Inc 5000 Fastest Growing Companies, Again!
Proud to see our portfolio company reach this milestone again, after growing revenues 4x y-o-y. Congratulations to the entire team! Considering the massive opportunity of disintermediating off-line staffing with a marketplace, we have a hunch HomeCare/ShiftMed will make it on this list in the future.
SafeSize Expands its Partnership with Decathlon in China
Major accomplishment for SafeSize, as it enters the Chinese market, one of the largest in the world. SafeSize's next-generation footwear recommendation platform is a game-changer for omni-channel retailers to increase revenues and drive consumer loyalty.

G2 Names Code Of Talent as a Leader in the Microlearning Platform Category
Great to see Code of Talent, a portfolio company in our sister fund Catalyst Romania, be highlighted at the top of the Microlearning solutions by G2. Considering G2 rankings are user-driven, it's one of the best and most relevant recognitions for breakthrough products like CoT.
Piano Named to The Software 100 for 2022
For the fourth year in a row, Piano is listed among "The hottest marketing tech companies of the year'" by Business Insider. Piano is included among a series of blue-chip leaders such as Microsoft, Adobe, UiPath, Snowflake and Gainsight. We are delighted to serve on Board and support the company through its awesome journey.
10 Things That Always Work in SaaS Marketing – by SaaStr
All software companies are on the constant quest to consistently increase sales pipeline. Here is a great reminder list of 10 actionable tactics that work in good and In bad times.
Overcoming Customer Indecision, by Primary Intelligence
Lessons on how to change the buyer decision dynamic and increase wins. This topic and tactics are even more important now when the economic outlook is murky, and prospects/new clients of all sizes have other obstacles to contend with.
The Top 5 Mistakes in Scale-Up, by Dave Kellog
We couldn't agree more with the timeless points Dave Kellog's makes in this post and encourage management teams to read it. Ignore it at your own risk. Dave learned a thing or two as former CMO of a series of successful companies including BusinessObjects, MarkLogic and Salesforce.
19 Term Sheet readers and VC insiders weigh in on the state of venture capital, by Fortune Magazine
Over a year after the market peaked, everyone better understand we are all in a new phase with lower valuations, lower expectation and uncertainty ahead. Plan accordingly using insights from this article.
Undeterred by war in Ukraine, VCs keep investing in Central and Eastern Europe, by Sifted
Despite the deplorable Russian war in Ukraine, it's impressive to see how companies and investors have continued to back new investments in CEE. It's a testament to the resilience and the attractiveness of the region, since the region s a proven source of next-generation innovation.
JOIN US AT THESE EVENTS
IPEM 2022 – 20 – 22 September – Cannes, France
Hightech Venture Days – 11 – 12 October – Dresden, Germany
Private Equity Exchange & Awards – 19 October – Paris, France
Invest Austria – 19 October – Vienna, Austria
Wolves Summit – 20 – 21 October – Vienna, Austria