Dear Friends,

As we head toward the end of Q4, we hope everyone will have a successful end to this challenging year. Beyond some exciting new investments, we are proud to see how our portfolio companies continue to reach new heights and important milestones, as you'll see in this newsletter. Since everyone is in 2023 planning mode, at a time of great uncertainties, we included below some new ideas on forecasting and organizing for the coming year. We remain confident that technology adoption is still in its early phases and the pace will continue unabated for the long term. 
 
All the best,
The 3TS Team

3TS Key Learnings from Investing in Autenti
Last quarter we invested in Autenti, a next generation secure-signature & document workflow automation platform.
Here are 3 takeaways on why we led their €8.5m round:
Large parts of the market for digitizing signature processes are still wide open.
More than ever, businesses are looking for effective tools to drive digital transformation faster in a remote work environment, under increasing regulatory standards and to eliminate physical document workflows. The goals of accelerating the speed of business, while reducing costs, carbon emissions, paper waste and energy consumption are even more imperative. However, regulated industries and sensitive departments are still using paper and manual processes because secure-signature workflow platforms don't exist at scale. Well known providers like Adobe or Docusign don't include the secure-signature standards that meet privacy and compliance requirements. This is where Autenti comes in, and almost 5 thousand companies have come to rely their product every day.
Autenti's unique Marketplace model is critical to incorporating the broadest set of secure-signature standards. 
Regulatory requirements, compliance and security standards differ by country. For global corporations or any size company with international revenues, multi-geographic and multi-jurisdictional requirements are a core part of being to complete secure-signature and document workflow automation. Incumbent solutions are incomplete. Autenti uniquely brings this capability in an integrated way, across the countries which clients do business in.

Well aligned strategic co-investors enable scaling revenue faster.   
Autenti is in the enviable position of having four well known banks, Bank BNP Paribas, Alior Bank, PKO BP and Elevator Ventures (CVC of Raiffeisen Bank),  as co-investors. All are rolling out Autenti in multiple countries they operate in and across their ecosystems. The credibility and reach these institutions bring to Autenti's go to market strategy is undeniable. It's a rare combination and we are excited to see how it will drive growth going forward as Autenti expands further across Europe.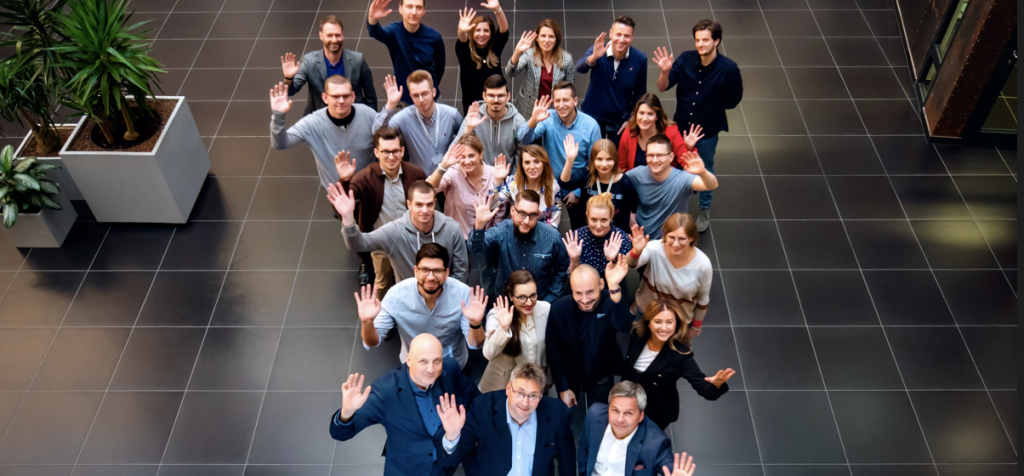 3TS PORTFOLIO & NETWORK NEWS
HomeCare/ShiftMed Signs Exclusive Partnership with Uber Health, gets featured on NBC's Today Show
With this key partnership, HomeCare/ShiftMed and Uber will help streamline healthcare worker transportation, which is a challenging issue for over 50% of caregivers. We are also glad to see the Company highlighted on NBC's Today Show, one of the top 3 most watched daily news shows in the US. It's a great milestone for HomeCare/ShiftMed as it builds its leadership position.
Perfect Gym Leads the Active Leadership Forum 2022
As industry events return to be in-person, PerfectGym takes the center stage in the Health Club industry. Whether it's with creative ways to engage members, adding cross-fit to their clients or introducing fitness into the Metaverse, PerfectGym has remained at the forefront of the fitness movement.
Hungarian Technology Ecosystem and the ScaleupFestHungary has been a core investment country for 3TS over the past 20 years. The first unicorn from the CEE region. LogMeIn, a 3TS investment, was born in Budapest. More recently in 2021 we exited Tresorit, which managed to triple its revenues within three years. Overall, the technology ecosystem in Hungary is excellent and becoming more mature, with an even growing number of companies that have global potential. It was impressive to see over 100 companies and more than 70 investors participate at ScaleupFest this year. We were glad to see that Hungary is attracting many regional and global investors in addition to local ones like 3TS.
NEXD Answers: How do You Make the Most from Your Advertising During a Recession?
It's now proven through market cycles, that companies which increase their advertising investments during a recession enjoy greater gains versus those that cut marketing. Engaging in new, more authentic way with clients and prospects pays off in the long term.
EvoMag Raises New Round led by Catalyst Romania
Congrats to Catalyst Romania, 3TS' sister fund, for their €2m investment in EvoMag, one of the most active eCommerce retailers in Romania. EvoMag will use the capital to expand its access into more marketplaces, add new product categories and enter new countries.
Catalyst Romania Hosts its First Investor Event, after a Successful Final Close of Fund II at the Hard-Cap
With the new Fund II, Catalyst Romania is not only the first venture firm with a second generation tech growth fund in the country, but it's also the first to activate a broad network of over 50 entrepreneurs that co-invested along institutional groups. Besides the first five investments in Fund II, Catalyst highlighted the great exit of GreenHorse Games (acquired by Tencent) and new investment Adservio which is revolutionizing on-line learning for thousands schools and hundreds of thousands of students across Romania.
MEET THE CEO
Grzegorz Wójcik, CEO of Autenti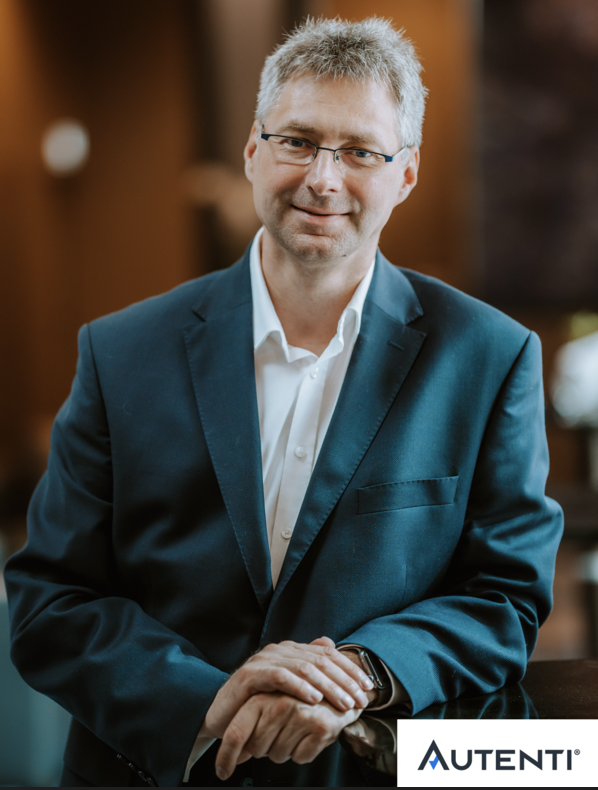 Grzegorz is the founder and CEO of Autenti. His experience led him to become an expert in digital media and e-commerce. He was one of the founders of the Interia.pl portal. He also worked at TVN SA and Grupa Onet. As the chairman of the PBI Supervisory Board, he initiated the creation of the standard for measuring users on the Internet in Poland. He was the CEO of Allegro Group, helping set the stage for the company to become a multi-billion enterprise, as a subsidiary of  Naspers Group where Grzegorz also led corporate relations development.

Autenti is a one-stop-shop platform solution that makes it possible to sign digitaldocuments securely with just one click, and be able to verify identity using any KYC method, 100% online, without any integrations. More than 4.5 million documents have been e-signed by almost 5 thousand companies on Autenti's unique, secure-signature & document workflow automation platform. Since 2018, Autenti clients have access to all the required e-signatures, electronic seals, identification methods and qualified services critical in executing core business processes in Financial Services, Insurance, Manufacturing, Healthcare, and other industries. Autenti's platform is also 100% mobile. The platform makes it possible to use all kinds of secure electronic signatures within one process, for each document type. Signing on the platform requires just one-click and creating an account on any device with Internet access takes only a few seconds. Autenti is a winner of Wolves Summit, Cashless.pl – as a startup of the year, Chamber of electronic economy – innovation of the year and Fintech Awards 2022.
GOOD READS & GREAT IDEAS
20 Strategic Planning Models To Consider, from ClearPoint Strategy
You probably didn't realize there are this many planning models. That's ok. Whether you've already finished the 2023 planning process or you're in the middle of it, we found that looking at the business in multiple ways, from different vantage points is a critical step in the analysis. Considering the challenging headwinds ahead, take a look at these 20 planning models and see which ones give your company a new set of growth ideas.
The Power of SuperGoals, by Michael Mignano
Scaling companies exponentially is always about doing the impossible and overcoming seemingly unsurmountable challenges. Setting SuperGoals helps drive urgency, creativity, clarity and speed of execution. SuperGoals unify the entire team on the key must-have, breakthrough targets needed to reach the next levels of growth.
What separates the best CEOs from the rest?, from McKinsey
Based on analyzing data from 7,800 CEOs, in 3,500 public companies, across 70 countries and 24 industries, McKinsey outlined the key characteristics that set the top performers apart. Do you have what it takes? Growth is never a straight line and managing the journey takes different skills at different levels. This summary provides a good set of guideposts for every CEO to incorporate.
Top CEE Funding Rounds Closed In September 2022, from VestBee
Here's a summary round up of the most important financings across the CEE region in September. Great to see our latest investment, Autenti, on the list. Year to date the CEE region continues to be very active despite the Russia-Ukraine war and macro challenges. CEE companies have attracted over €3.6b in funding across more than 600 funding rounds.
WORTHWHILE EVENTS TO CONSIDER
Deloitte Technology Fast 50 Central Europe – 24 November – Warsaw, Poland 
Untold Stories – 29 – 30 November – Budapest, Hungary
Noah – 6 – 7 December – Zürich, Switzerland